1473rd BLOG POST -->>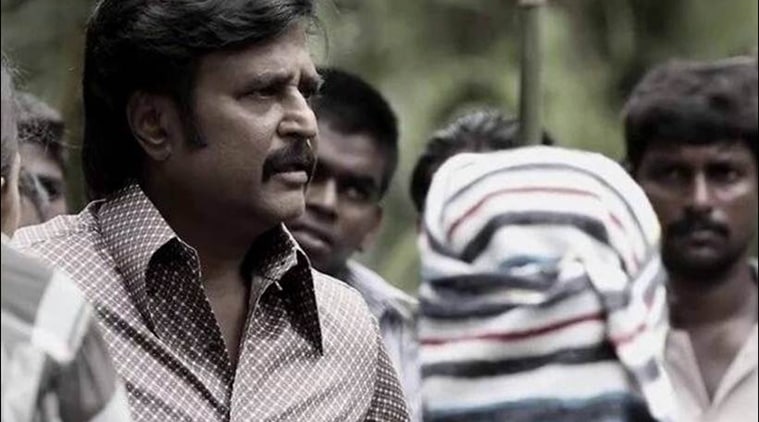 To begin with, I would like to say that I am not a Rajinikanth's fan at all. Before Kabali, I have only watched just 3 movies of him. With Kabali, I had very much expectations as per the media hype but unfortunately, it seems as if Rajinikanth is also doing what Salman Khan is doing in Bollywood- building Super-stardom by doing movies with no plot and story. Though Kabali tries to find plot most of the times but fails because of the pace in which the screenplay is written. A dialogue delivery is much needed by Rajinikanth in every 5 minutes. This has been the logic of the movie because of which every scene is cut short to bring the screen back at Rajini with a good close-up so that his face can excite his fans.
The first half is fine as it is introducing many characters and showing us a litte of Kabali's emotional journey as flashback and also showing him going through different phases after coming out of jail. After this begins revenges and several re-unions which are meant for break-up later on. The unpredictability that that writer had wanted to claim through this movie soon becomes predictable. The only thing that keeps you interested in this boring scenes is the background music which is wonderful. The dialogues aren't very great. The 2nd half is very dull and stagnant. It seems as if director got confused in 2nd half about how to continue the story with the kind of personality and aura the superstar has. Hence he ended up screwing everything that he built in 1st half.
The locations are great. The songs are forgettable. The performance of Rajini is as usual the same. This time though his age can be easily seen on screen which has not been the case with last few movies. Radhika Apte has given another stellar performance though her role is very short. Dhanika who plays Rajini's daughter looks great and does well action scenes. Rest, everyone in the movie have given okay performance. I give this 1 star out of 5. You can surely skip it.
Thanks.
ABHILASH RUHELA - VEERU!!!