1446th BLOG POST -->>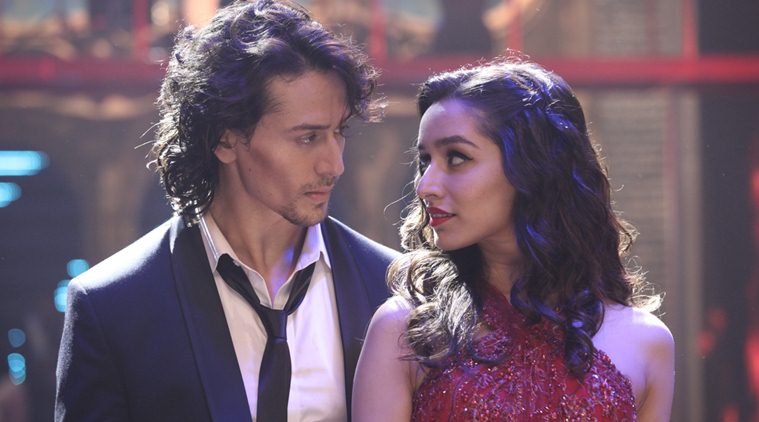 I have mostly shied away in claiming that I am looking forward to Tiger Shroff's career in future as I believe that a new star is about get birth in Bollywood. I even liked Heropanti which many people wrote off because of its simple story which is already been seen several times in Hindi film industry. Unfortunately, Baaghi is almost the same in a new package which still smells like the old one because of which many don't want to buy it. The story is about how the lead characters fall in love with each other in the first two meeting itself after which they come to know about a villain who is also in love with the same girl. The father of the villain is "guru" of our hero who teaches him martial arts. Fortunately, to many hero and villain look competitive, the villain is little better in martial arts than our hero which makes it little tough for our heartthrob to kick his ass when his girlfriend gets kidnapped by him in Bangkok. That's the basic premise of the movie.
The first half of Baaghi is entertaining which also encourages the viewer to look forward to the 2nd half as he knows that a lot more action is about to happen. The major problem lies in the 2nd half where the preparation for the main act consumes all the time. For the 20 minutes action sequences that the movie has, almost 1.5 hours is wasted upon readying the audiences for it. By the time the sequence begins, the audience is already exhausted. Anything that keeps you interested in the movie is great sceneries, locale and camerawork. Initially, the beauty and tradition of Kerala is explored after which the movie shifts to Bangkok which is again a delight to experience on a 70 mm screen.
Tiger Shroff's flexibility and action sequences keep the movie alive otherwise there's nothing great to watch in it. Shraddha Kapoor once again does a fine job as a charmer in the movie with her smile, dance and little bit of action towards the end. Sunil Grover has also done justice to his role and manages to make you smile little bit. Rest, the actor who played GURU has also made the movie look alive on screen. Villain has also played his part well. In many of the scenes, he looks better than the lead actor. The dialogues are just fine and nothing which compels you to clap. Basically, the whole movie is a cliche. I give it 2 stars out of 5.
Thanks.
ABHILASH RUHELA - VEERU!!!