1454th BLOG POST -->>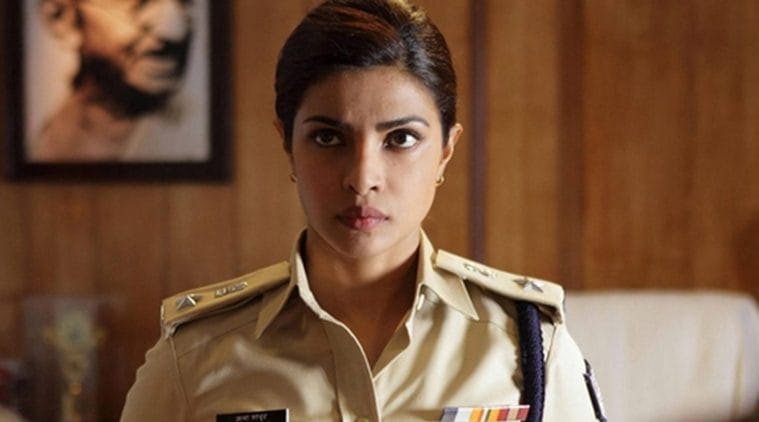 I wanted to watch Jai Gangaajal in theaters but because of busy schedule I had to miss this Prakash Jha's movie. What I like good about Jha's movies is the knowledge that Jha has about the regions in India which are dominated by the political powers. He manages to show how a village is been skewed on daily basis because of these people who are wanting to set up their shop of corruption for next 5 years by killing those who are trying to go against them. Jai Gangaajal is the 2nd movie in the "Gangaajal" franchisee which had Ajay Devgan as lead actor and came long back in the year 2003. It is one of the movies which people are unable to ignore if it's on TV. So surpassing the greatness of the previous movie was quite difficult and that's what got proved with Jai Gangaajal also.
The movie is about a village where the local politicians are tying up with industrialists to set up a plant for which they are forcing the farmers to sell their lands in low rates. Whoever refuses either gets killed or thrashed badly. There are few activists and villagers who are raising their voice against this violation but they are unable to go any further with it because even the police force is friends with these politicians. In this set-up comes Abha Mathur (played by Priyanka Chopra) who becomes the only hope for the villagers as she is not the one who will lick politicians' feet for extra stars on her shoulders. But even she gets blocked after a point of time because of her team who are unable to fight against these politicians and their goons because of their association with them. She finally starts taking "pangaa" with these local politicians herself and the movie becomes interesting hereafter.
Something for which I shall always remember Jai Gangaajal is Prakash Jha's decision to act himself. He looks so comfortable in front of the camera that it is hard to believe that it's his acting debut. But the problem is that he has given his character a lot of screen space which comes in between the main character's attempt to condition the corrupt politicians. Everytime there's a great scene or conversation between Priyanka Chopra, Manav Kaul and Ninad Kamat, a scene focusing on Prakash Jha comes in between to break the flow. This becomes so periodical in Jai Gangaajal that in spite of Priyanka Chopra's great character in the movie, she is unable to pull off the way she could have if she had better screen space as Prakash Jha.
Rest, all the performances in this movie are up to the mark. The dialogues are amazing but not everyone of them is clap-worthy. The action scenes aren't great as Priyanka Chopra looked very uncomfortable in punching and kicking these pumped-up men. Overall, I'll give this movie 3 stars and it can be definitely watched once.
Thanks.
ABHILASH RUHELA - VEERU!!!