1461st BLOG POST -->>
DO LAFZON KI KAHANI: 0.5/5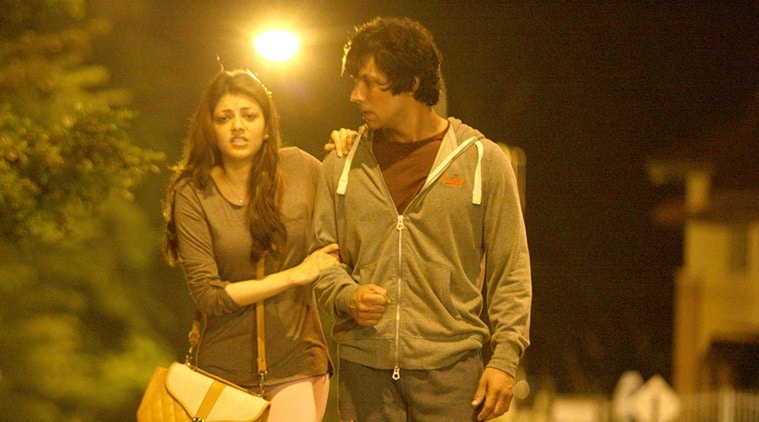 "Do Lafzon Ki Kahani" is directed by Deepak Tijori and is a movie about a love story where the boy is a boxer while the girl is blind. It's again another cliche Bollywood movie trying to be different from others but unfortunately falling in the same criteria of forgettable movie. These movies are such that when you have broken off with your girlfriend and are sitting alone in your bedroom after drinking a lot, then this movie should play on television. Someone lonely, broken and drunkard lover might like this movie in that moment of heavy emotions but for someone who is alert, conscious and fine, such movies can lead him to depression. DLKK did that just to me and I'm suffering badly from its cliche scenes and dialogues.
Randeep Hooda is a great actor and he is the only one who looks determined in this movie to make it look like an excellent stuff. His conviction in the scenes when he is trying to get in to the boxing ring again are worth watching. Even the scenes where he is silent while the girl keeps speaking makes him look great as a character who is silent because of a trauma that he is going through because of an accident that happens because of one of his evil acts. On the other hand, Kajal Agarwal, though looks charming in many scenes, fail to impress you as a blind girl. She needed to empower this character more but she did it so plainly that you cannot forgive her. Her chirpiness is fine in first scene but the same Bindiyaa thing becomes irritating after a time. And shockingly, dialogue-writer have added this Bindiyaa thing even in the climax scene to make you remember it even while leaving the theater. Amazing!
The songs are nice. My favorites are Kuch Toh Hai and Jeena Marna. Except these two songs and few scenes of Randeep Hooda while he is preparing for getting into the fighting mode again, there's nothing in this movie that deserves talking. I give it 1/2 stars for Randeep's effort.
Thanks.
ABHILASH RUHELA - VEERU!!!