242nd BLOG -->>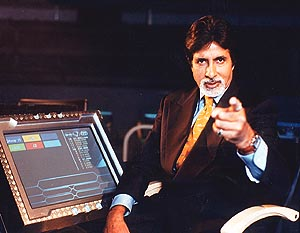 Football madness is everywhere. Yesterday, Netherlands did it. Today, its second semi-final between Germany and Spain. The previous charts shows that Spain is much stronger than Germany but as this FIFA's results has been unpredictable, I think Germany is going to take it today. Let's see. What happens. It's going to be the 2nd last game today and with it, one of the greatest game in the world of football. I have enjoyed watching the results of football and reading about it in the newspaper and on articles online. Actually, I have never watched football in my life so this time when I am grown up now and I want to be a writer in future, I thought let's develop interest in this game too as everyone around me knows about it. I am so conscious naa? ;-) A boy named Navrang opposed what I wrote on Bharat Bandh recently but my childhood friends - Mayuresh and Salman kicked him so hard that he wasn't back to comment on my blog and reply to them. You can read what he wrote and what these two genius has replied him. I didn't replied to him as both of these great guys has said everything what I wanted too and that too in a good language and words I would have used to retaliate. Thanks, Mayuresh and Salman. Great work. Hahaha !!!
Today, I saw the press conference where Amitabh Bachchan and the team of KBC - 4 and Star Plus shared about their future project. Everyone of you will be excited to know that KBC is going to be back again. Yes, my dear friends very soon all of us will witness the greatest star ever on the TV Screen again asking the contestants a question with four options and locking the correct one. But this time, KBC will not be aired on Star Plus. We will see it in a new format on Sony Television. The press conference was great and media was brilliantly thrashed by Mr. Bachchan. Media was already said to ask the questions related to KBC - 4 and nothing else but as we know our media are going crazy and shameless day by day. They kept asking Big B about the extension of Dus Ka Dum and his statement about Maniratnam and why Raavan flopped. They ruined the whole atmosphere and showed how selfish and heartless they are. Some people like Kamaal R Khan and Rakhi Sawant are weird and media should act baseless and mannerless with these kind of peoples but when it comes to great people like Amitabh Bachchan and Sachin Tendulkar at least they should maintain some kind of respect. I am thankful to God that I am not crazy for journalism and all and if in future I become an editor of a newspaper, I am never going to behave as general media does. I will maintain a good distance with false announcements and rubbish views on any issue.
Ok, let's not talk about media. When KBC was aired in 2000 for the first time and people saw the biggest star ever- Amitabh Bachchan on the TV screens, everyone used to stick their eyes on the TV screens and not even blinked while he used to converse with the contestants. It was said that these type of craze for a television show was seen at the time Ramayana and Mahabharata were aired. The streets used to be empty and people were asked to come to their night shifts after the show is over. Nobody missed the shows. The same happened after many years when KBC was up on Star Plus. The restaurants, the parks, the streets, the theatres used to be empty. Some of the people with the business brains used to show the KBC on a big screen and charge people for tickets. Some theatres aired KBC too. The madness was easily seen everywhere. Amitabh Bachchan did the first two seasons of KBC and then the 3rd one was handed to SRK. And he sabotaged the level of the greatest reality show ever. This time KBC is again handed to it's real boss and everyone is waiting for it again. To hear "Swagat hai aap sabhi ka is adbhut show me jiska naam hai K B C", "Are you Sure?", "Computerji Lock kijiye uttar ko", "Ohhh!! Samay samaapti ki ghosna. Hutarr bajj gaya", "Sabb-khair, Good night aur Subh Ratri" from the great voice of Big B. But everything is changed if you can go through the videos of previous seasons of KBC. Amitabh Bachchan had a good skin then but now he looks very old and aged. He has a spects which isn't stylish and cool. It looks very odd. He is so changed. I hope Big B manages well at this age - 67. I am waiting eagerly for Big B to enter my television screen.
Hope all of you are also crazy for the show as I am.
Thanks.
ABHILASH RUHELA - VEERU