248th BLOG -->>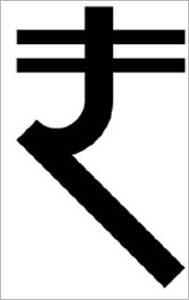 I am not a big patriot and I never force anyone to be a patriot like Gandhi and Nehru but every time the India is talked about, we jump off our seats and cherish the moment as its India on the screen. Every time we come to know that India is achieving, India is proliferating, India is growing, we love ourselves to be an Indian. We have no regrets of not being an American and handle dollars everyday rather than our cheap rupee. Never ever we feel this but what we feel is - Let's go and earn the dollars in The America and return back to our Mother India and convert all the dollars into rupees and live in our country itself. This indirectly moots up the Indian economy. You or I didn't did this for country but indirectly this profits and surplus the economy of our dear country. Love always remain for your country within your soul and heart even if you are sent to Mars. I love my country. When it fails, I am badly hurt. I feel like crying a lot. Every time India loses the cricket match, my soul cries as my nation lost it and not that 11 foolish who did this. Every time, our nation is remarked racially, I feel like retaliating. I am not that stronger to bring the revolution but I am little stronger to write about it on my blog. When the matters were the hot topics about our brothers getting thrashed up in Australia, I felt like raising my voice but because of lack of knowledge and support, I was back on my weak seat which never let me do something remarkable and productive.
The latest news concerned and heuristic with our country is a big big bizarre and I am so happy to hear about it. First let me remind all of you that 14th July was the day in 1999 when our soldiers and jawan won the Kargil war against some who wanted to conquer our territory. Many lost their lives and many were injured but the love they had for their country made this 14th July - the day special. I forgot to mention about this on 14th July. Apologizes for this. Now, again a girl made us proud for our country and its talent. After Sania Mirza, a new girl named Saina Nehwal did her best in her sport - Badminton. As soon as the Indian media came to know about her achievements, she was everywhere in the flashes and spotlights. She has made everyone proud and thus people want to see her in each and every phases and styles of life. Saina Nehwal now ranks 2nd in the world as Badminton Player. A news to dance. A news to be happy. A news to celebrate. I am so proud to be born in India and to be an Indian. India never let anybody slog and suffer if the person is really talented and striving for something. There are many examples.
Today, the one of the biggest achievement of India is announced. Like, the US Dollar, Euro, pound and Japanese Euro , even our Indian currency (rupee) will have an unique symbol. A blend of the Devanagari - Ra and Roman R will blend together to form our remarkable and historical unique symbol. Before us, only 4 countries have the unique symbol for their currencies. We are going to be the 5th one. The new symbol is designed by the Mumbai IIT post graduate - D Udaya Kumar. This symbol is approved by the cabinet today. It is chosen from 3000 designs. Government is going to gift 2.5 lakh rupees to this genius. The symbol will be adapted in our country in next 6 months while it will take 18 to 24 months to be adapted globally. The Indian currency notes will not contain this symbol. Only pound sterlings has its symbol printed on their currencies. It is said that having a unique symbol will help India to grow little more faster economically as it will be recognized globally. And it will also help to distinguish or currency from the countries using the same rupee or rupiah like Pakistan, Nepal, Sri Lanka and Indonesia.
So, lets celebrate for this achievement our country has made. I am so proud to be an Indian. Hope everyone of you reading this will also be.
Thanks to all the Indians to make me feel proud of myself of being an Indian.
ABHILASH RUHELA - VEERU