1108th BLOG POST -->>
EK VILLAIN: 2.5/5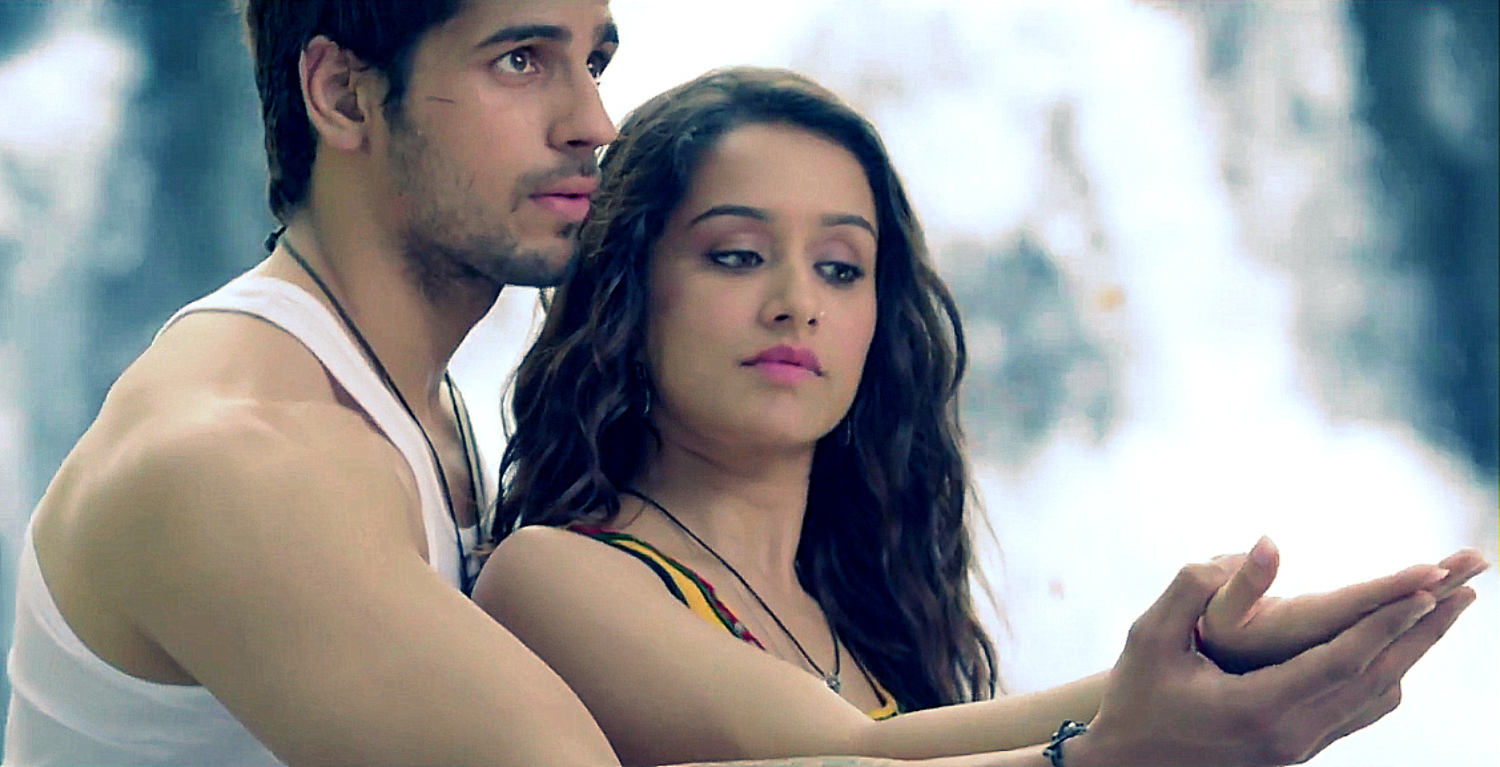 In the first 10 minutes of the movie itself, you find the actress, Shraddha Kapoor killed by someone. Unfortunately, with the help of trailer, you already know that the murderer would be Riteish Deshmukh. The only thing that you want to find out is- Why did he kill someone as innocent as her? Again, UNFORTUNATELY, you come to know about the reason within 45-50 minutes of the movie. Now what is left for the viewers to watch? A revenge saga which is as creepy as every revenge saga these days. The biggest villain of the movie is it's screenplay. The story keeps moving back and forth to tell you something you have already guessed while watching the future part of the same thing.
Mohit Suri tries too hard to make this movie different but the lack in goodness of the script fails him. His last venture- Aashiqui 2 is still remembered and every romantic scene in Ek Villain makes you remember the former because of the similarities in the innocence of both. That's the only place Mohit has been able to capture audience' mood. But Ek Villain is not an Aashiqui 2 for sure. It needed much more effort.
Siddharth Malhotra, a 3 film old actor does it well in showing his killer attitude but you'll find him too soft to play this role. He tries hard but fails to justify his character completely. But still he is watchable. Shraddha Kapoor is as sweet as she was in her last movie. She is the soul of this movie as every time she is on screen, you want to keep her going with her beautiful smile and sweet voice. Riteish Deshmukh is a complete winner when compared to Siddharth and Shraddha. He is different, scary, weird, expressionless still speaking violence through his stony eyes. In Humshakals last week, he was the only savior in a disastrous movie and even here, he is the one for whom you'll recommend this movie to others. Kamaal Khan is wasted. Aamna Sharif does fine but does not leave impact through her performance.
The dialogues by Milap Zaveri is the best part about this movie. They are something you can proudly boast about, if, in case, you are fully satisfied with the movie. The best comes when Siddharth interacts with Riteish when he finds him for the first time on a skywalk. The music by Mithoon and Ankit Tiwari is soulful. All the songs are worth listening. Climax, which takes a long time to come even when you know what it's going to be like, leaves you with little smile as it tries to reflect "happy ending" sort of thing.
As a thriller, this movie fails as there is nothing in name of it. Even if you consider revenge saga, it is very boring. Soulful songs and Shraddha Kapoor in between of it is what makes audience stick to their seats. It's an exact copy of Korean film-"I saw the devil" with an additional value benefits like songs and romantic angle. There was no use of taking the movie back and forth as it keeps killing the performance of the previous scene. Director tries to implement very little of many things that makes this movie go nowhere. At the end of the day, you can neither call it a thriller nor a love story. Neither a revenge saga nor a movie full of memorable character-building scenes. A lousy script kills Ek Villain. I give this movie 2.5/5.
Thanks.
ABHILASH RUHELA - VEERU!!!