857th BLOG POST -->>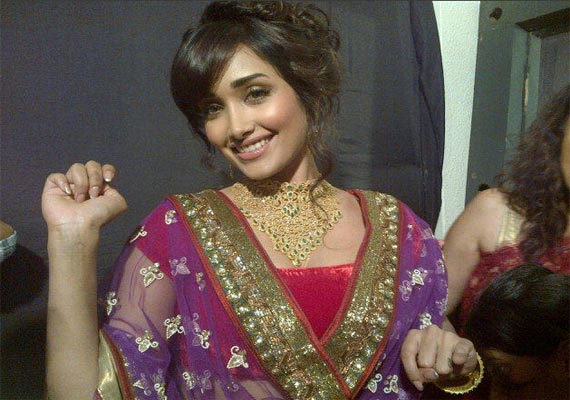 Now it has been 1 week since Jiah Khan committed suicide and left this heaven for some imaginary heaven/hell above. The news came as a shock but I, for a single moment, didn't sympathize with the girl. I was shocked because a talent which could have delivered some greatness, epic and inspiration in the coming decades chose to end her life just because of few mishap or undesired result in life. Suicide seems to be easy for those people who are quite confident about themselves. Confidence of doing nothing in life. How can you ask me to sympathize with such cowards? Some of you might say that I have myself tried to commit suicide at a point of time and still speaking as if I have never even spoken this word before. Correct. I would not have asked you to sympathize if I would have committed suicide. The people who commit suicide are those who themselves sympathize on their condition. And their biggest reason of their sympathy towards themselves is that no one else is sympathizing with them for the failure that they are going through. Come On. Imperfection is part of everyone's life.
The actors like Nawazuddin Siddiqui have got the due consideration after almost decades since they acted for the first time in a Bollywood flick. Ram Sampath, the music director, is getting appreciation now when he has also been struggling in the industry from last 1.5 decades, almost. When the Bollywood people were tweeting condolences to Jiah through their Social networking account, some of the Twitter standup comedians were saying that they never supported her when she was alive but are now talking about the talent she possessed. I may be friends with approximately 2000 people. It is not necessary that I would be taking everyone's whereabouts. Everyone's life is struggling and challenging that one does not have time to have a look in someone else's life. Only when such tragedy/controversy takes place that we give the whole attention to the person. But still, for how many days? A day or a week at most. After that, we get back to our own lives. Why to think about a coward when he himself wasn't too thoughtful about himself?
No body according to me would have been more lucky than Jiah Khan. Her first break in Bollywood was as a child artist where she played Manish Koirala's childhood in the movie Dil se whose lead actor is Shah Rukh Khan. Finally, she got her first solo movie under Ram Gopal Verma's banner opposite none other than Amitabh Bachchan. After that she got a prominent role in Aamir Khan's Ghajini, a movie that broke almost all record of Bollywood. And lastly, she was seen in Housefull in 2010 opposite Akshay Kumar in a song. Who gets such an entry into Bollywood? I don't think anyone with less talent and struggle would get. And committing suicide just because the things weren't perfect for a short while sounds so immature for a girl who managed to get such roles in Big Banners opposite all the Superstars of Industry.
Her mother, now, says that this happened because of her imperfect and tensed love affair with her boyfriend. If this is the reason for which she left this Earth and you ask me to feel bad about her, come on, are you nuts? These love affairs are beautifully handled these days even by school kids. I have heard even them saying "Ek khatm hota hai toh dusra shuru ho jata hai". Even they follow the Move On Theory in life rather than crying over the past. If a 25 years old successful actress can not understand that a love affair is not something for which her life should cost, I would say that it's foolishness to even think about her. Our media creates more hoopla than anyone else. Large number of farmers have committed suicide in Maharashtra itself but they never care about it, a Bollywood actress commits suicide and they fix their 24 hours slot for showcasing every minute details about her.
Whatever, I would just say that committing suicide is never a result There are better things to achieve in life. I tried committing suicide when I was 17-18 years old. Now say, if I would have died then, I would have missed so much in life. All my remarkable achievements have come just from the next year of that immature decision and trial. Hence we should wait. Life is always late. It's only we who can make it walk fast. So rather than abusing it to be late, start working to make the desired events happen soon. But please don't die. That's all from someone who himself wanted to die some times ago but now, wants to live life with himself than with anyone else. :-)
Thanks.