625th BLOG POST -->>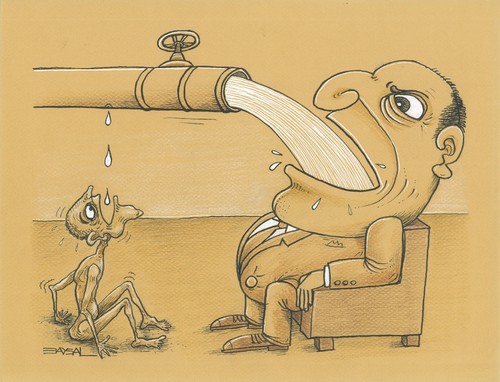 Social Interactions are so wonderful and bliss. We all want it to happen with us almost every fraction of second. Imagine yourself being recluse-d from the world for almost a week. You will be provided all the luxury in a luxurious flat which will have no TV, Radio, Computer, Laptop, Mobile or anything of that sort that may help you hear someone speaking or talking. Just imagine your life. I am sure that you will understand the advantages of living life with people and you will never ever crave for luxurious life. In spite, you will start valuing people around you. And at most, you will even start talking to the strangers that you'll meet across. But, there are certain disadvantages too. The biggest one is- INJUSTICE!!! Being in the vicinity of our friends, relatives and fellow human beings, we do realize that we are being made a victim of Injustice every now and then. You feel like bombing the face of a person who is not letting you gain what you are capable of. Some times, we even blame God for doing injustice with us. Many curse God for not letting them get birth in the family of Ambani's. But these people don't know that even Mukesh Ambani's son has a high level of thyroid problem because of which he is over-weight.
I still remember the moment when I ended giving my First Semester. I was so confident of myself. I was very happy because I always thought that I am doing almost the Best I can. With Studies! Yes, I was almost a moron then. I was best in the Computer Lab as I knew to program almost every bloody application that our Sir asked us to. I always knew that I'll perform the best in Computer Lab. But when I came to know that my bloody ex-gf has scored Highest marks in class, I almost lost faith in studying and performing. She was one of the greatest dumbos I met in my life and it was hard to believe that she scored the highest in Computer Lab. She didn't even know how to type. That was the first time she operated a Computer. No, I am not saying this out of frustration, she herself told us. And she is a truthful person to believe. Hahaha. This is a joke. :-) That was almost an injustice done to me. And I hated that Sir for a long time until he started talking to me as a Friend. But he kept on doing the injustice till 5th Semester, no, not with me but with all the students in class.
I remember the last 3-4 visits that I made to my native place. And once you go to someone's house, the first thing that you start observing is the people in the photo frames and the decorative items in the house. Though it is my native place, I do it frequently because every time I go there, I almost find a complete change in the setting of the house. Actually, I visit it in every 3 to 4 years. Now, no one will keep their house monotonous just for the sake of my comfort who will visit them almost after every half-decades. :-) What I found in the last 3-4 visits that remained constant was the people in the Photo Frames. It has the picture of a cousin from my father's eldest brother. Then, it also has pictures of children of other two younger brothers of my father too. The only son of my Grandparents whose child didn't find enough importance in the family is My Father's. Though, I am the only child of my parents, they don't think of at least putting my picture in the frame after knowing that I am about to come to stay at their place for a weekend or a month. I don't think that there's enough injustice that my relatives can do with me. Than THIS. And these are some solid reasons because of which I might throw acid on my relatives' reproductive organ too. :-) Don't laugh I'm serious. Hahaha!
Many on Twitter may feel that some idiotic tweet owners have unbelievable number of Followers while geniuses like them are below 100. Many film-makers would be feeling after Gangs of Wasseypur's success that they have better skills than Anurag Kashyap. Many authors would be thinking of murdering Chetan Bhagat as even when he's mediocre, he gets all the attention while people don't even know their names. Many handsome dudes like me think that we are capable of Katrina Kaif's replicates while the boys those who rub the waist of their girlfriends while roaming in malls and roads are just too blessed. We always feel like stabbing the committed boys. We even shout at God sometimes after digesting some extremely romantic scenes in a movie. These are some minute injustices I'm talking of. Because talking about the Big Ones will make this Blog Post a replica of Satyameva Jayate.
In life, I have learnt and understood that this is how I will be treated by God and People continuously. They'll keep on testing my patience by not giving me that I deserve the most. Now, I don't crave for my picture being framed on the wall of my native place's home. I don't crave for good internals even in the subject that I am best in. I don't crave for getting appreciation from people in public for the things that I do for them- selfishly or selflessly. After writing every Blog Post, I don't crave for any comment. After posting every tweet, I don't crave for a Follower. After helping someone, I don't wait for 5 seconds to hear "Thanks" from the person. After being hurt by someone, I don't wait for his "Sorry". I just move on. This is not about EXPECTATIONS. But, about the Injustice that is being done with your emotions. Otherwise, getting 2-6 marks Internal in every subject for 3 Semesters continuously would have easily made me dwell in the house of Depression. The uncouth behaviour of my relatives with me and my family would have made me a Murderer till now. Getting a Follower after tweeting almost 60-70 tweets would have made me quit Twitter. Sometimes, after completing a Blog Post, I think that this is the best I have written, and I don't get a single comment for it. This would have easily made me stop writing but still, a Post comes in every 1.7 days from last 2 years and 11 months.
My basic motive to write and share this one with you is to make you realize that Injustice is what everyone is living with. It's not only You and Me and Those people that you see crying in Satyameva Jayate. Bigger or Smaller, some Injustices keep on happening with us every day. And, ignoring them and moving ahead is what a Happy person does. Let's do injustice with these injustices that we are victims of by not giving them the consideration Satan want us to. :-) Let's cheer. And Yes, I am not expecting any comment on this one too. :-) As I know my dear readers are too lazy to do this. I just want all of you to smile and Thank God for whatever small justices we are blessed with. That's all!!!
Thanks.