1066th BLOG POST -->>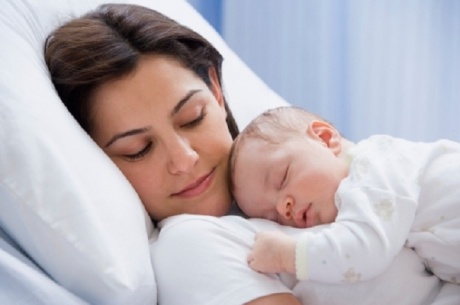 Back from restaurant after giving my mother a treat on her birthday. She always wanted to be in this restaurant. Made it possible for her today. Every year I ask my mother which restaurant is her dream to enter. She names one and I take her there. Thank Lord she haven't named Trident or Oberoi's still. I love celebrating my parents birthday more than anything else. They are such an energy capacitor to me that just seeing them or talking to them makes me feel good. For all the bad and evil that I have done with them, I make sure that I do 10 times better than that. I regret those days when I disrespected my parents but now I am all okay because I have forgotten those days. No one can correct them hence there is no use of getting sad for it whole life. My mother turned 47 years old today and I was so proud as if I am the one who nourished her since childhood. :-)
Actually that's the case with boys. As soon as they grow into adults, they start loving and caressing their mother as if they are the babies. They start teaching their mother about new technologies, places and people. They tell her about all new happening in the world so that their mother do not look dumb anywhere. I remember how my mother used to keep saying NO whenever I used to ask her to go Mall with me initially when we came to Mumbai. One day, I selected dress for her from a big wardrobe that she possesses like every lady does. I took her to the mall and she was so excited that it was her first chance to use escalator and she did it perfectly. I love giving my mother the experience of any thing for the first time in her life. That makes her proud of me and that makes me proud of her. Because anything that I achieve according to her is her own achievement because she has made me so deserving.
I also purchased and installed an Air conditioner at home just 2 days ago as a Birthdya gift to her though she has invested in it too seeing that her son couldn't afford it wholly. :-) But now when she sleeps in chilled room she does not stop thanking me every morning after waking up. After the dinner today I took her for a small bike ride which she enjoyed but was scared as I have got my license 2 months back itself. :-) I keep saying NO to my friends whenever they ask for any kind of expensive hang outs because I like saving money so that I can give these luxurious comforts to my parents. These are the people who didn't even get their basic needs right just because they wanted me to have everything of this world. Now that they have done everything that they should have as a parent, its my turn to serve them with whatever I can. For that I can go to any level in this world. If every friend and relative of mine stop looking at my face but still I would be having my parents living with me and talking to me, i would be needing no one in life. NO ONE!
I can not tell you the shine in my parents' eyes whenever I give them something that they don't expect or dream because of finance or thoughts issues. Just for that shine, sometimes I feel like not marrying and giving everything I have to them. But what to do when they want a bahu to feel a complete life. :-( My mother herself said in the afternoon that if no one in this world will wish her and only I would be the one just wishing her without gifting or treating her, she would be still the happiest person on this planet. She also said that if I don't wish her and the whole world does, even then she will find an incompleteness in the day. That's what a parent expects from their child. I never ever shout, scream or misbehave with my parents considering how my day has been in college or other stresses. I make sure that no ego and anger should ever get outburst at my parents. I wish my mother a very Happy Birthday once again before sleeping and I hope that she lives with me until I don;t breathe my last. :-) How special she is that every year her birthday is the 100th Day of the year. :-)
Thanks a lot.