1588th BLOG POST -->>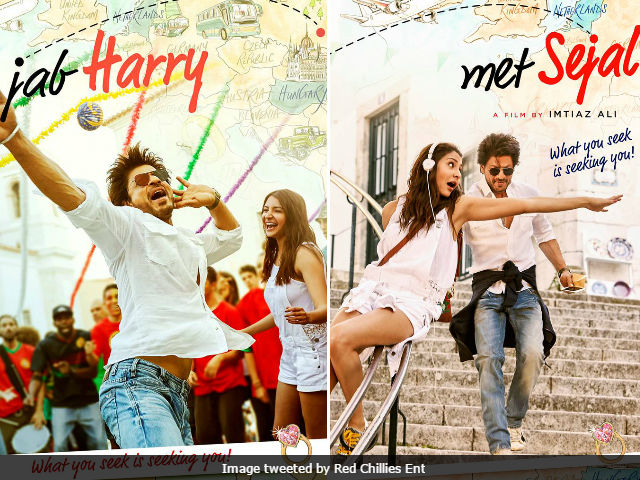 I have never liked Imtiaz Ali's movies, frankly speaking. There is not a single movie of his that is in my favorite list. I was also very doubtful of watching Jab Harry Met Sejal after seeing its poster and release date because of my distrust towards director. But still I went for the movie as we have a rule in family that no matter what, we have to watch KHAN's movies in theater only. Unbelievably, I think I am the only person in the whole country who found the movie good. I won't say it was excellent or better than good but it was good. I am still unable to understand why people are so negative about it.
It is true that all the Imtiaz Ali's movies are almost on the same plot only but this movie is made very well keeping the entertainment, family and commercial factors in mind. It is not the same typical movie how we have seen things happening in our cinema when a boy and girl meets but it treats the subject differently. The humor quotient in the first half is very well executed not making it silly and childish. In the second half, the way both the characters start falling for each other still believing that they are what they were before meeting each other is also nicely handled. Yes, I agree that screenplay breaks the flow of the movie every time but there are many scenes which connects so well that you will almost flow with the emotions of it.
The dialogues of the movie are fine which makes you laugh few times in the beginning and some intense dialogues surely make you serious. The background music is the winner in this movie. The songs are beautiful and I finally noticed many good songs while watching the movie which I didn't like much through promos. The locations are terrific. Talking about the performances, Shahrukh Khan, I believe, has finally played the kind of character I was waiting for him to play. Anushka Sharma is bright as a Gujarati girl but I feel she could have done better at many parts in the movie. Rest, all the characters are okay. I found this movie a one-time watch of course though I have nothing much to keep from it with me for a long time. I give this movie 3 star out of 5.