1256th BLOG POST -->>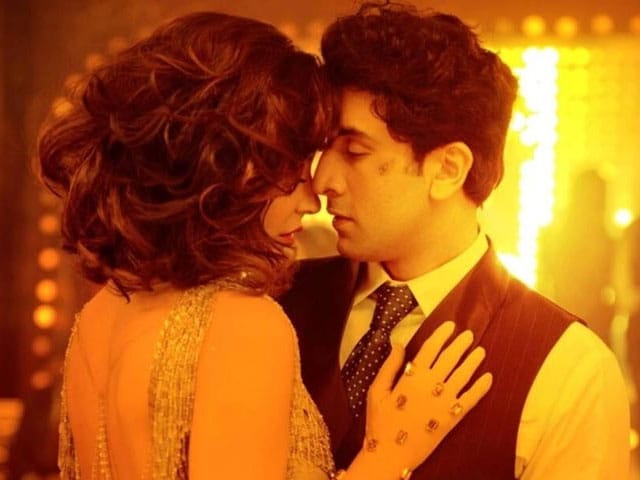 Bombay Velvet has been one of the most awaited movies since its announcement. I was personally looking forward to it. Anurag Kashyap's movies have always impressed me and since Gangs of Wasseypur, I make sure that I don't miss any of his- even if it's a short movie. Bombay Velvet is based in 1950s and 1960s when Mumbai was getting transformed into a metro city. It basically shows how builders and businessmen were fighting against each other so that their tender gets passed and they earn all the profits out of all the developments happening in the city. In this whole scenario, a Johnny Balraj(Ranbir Kapoor) evolves as a new big shot as he always wanted to be, under the guidance of Kaizad Khambatta (Karan Johar).
I won't speak much about the movie's story because there's not a single thread which could be easily told. There are many sub plots out of which 70% of them gets dissolved in the love tale of Johnny and Rosie(Anushka Sharma). There are some great real issues taken out of that period when Mumbai was getting established but I wish Anurag Kashyap had given it more importance than showing a love story which in itself looks so incomplete. The background music is amazing and it draws little attention of yours. But the consecutive songs in background in the first half specially bores like hell. Except 1 or 2 songs, their isn't any which you will bring it with yourself out of theater.
Speaking about performances, Ranbir Kapoor plays his role magnificently. Every time, he is in destructive mode, the intense in his character can be easily seen through his eyes. Anushka Sharma as a stage-singer does well with her lip sync and expressions while singing according to the situation she is in. Her controversial lips played a major part in this role. :-) Karan Johar has definitely impressed with his first outing as an actor. There are many scenes in which KJo has impressed us. He is someone whom you will always remember whenever you'll remember this movie. His villainous smile stays with you even after the movie.
Over all, this is a movie that will not entertain you but frustrate a hell out of you. Anurag Kashyap has confused us so much with the several ideas he had to implement in this movie that he has been unable to do justice with even one. Yes, visuals and sets are amazing and that's the only thing where Bombay Velvet will be vindicated. Else, it's not something to invest your 2.5 hours in. But I will not be surprised if Bollywood sends this movie in Oscars because what people fails to understand as an audience is the choice of these so-called critics. I give this movie 2 stars out of 5.
Thanks.
ABHILASH RUHELA - VEERU!!!