441st BLOG -->>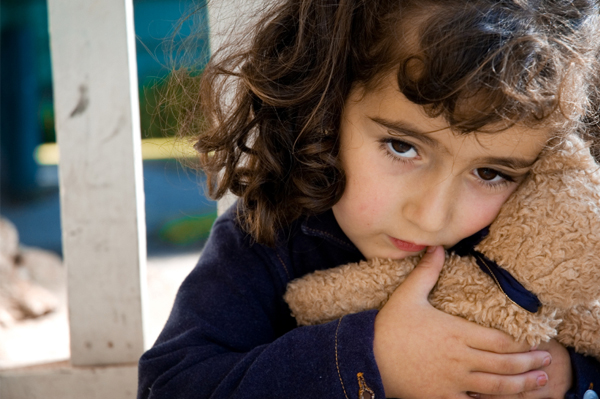 Its Raksha-Bandhan. All the brothers are off to meet their sisters with a gift. Sisters are ready with sweets and Rakhi. They are ready to hug each other and express the love and affection they have for each other. Sisters demand protection from brothers and express it by tying Rakhi on their wrist and brothers approve it by gifting them something. This type of essence in the relationships can be seen only in India. For me, Raksha-Bandhan has not been very interesting or palpable because I never got the kind of sisterly love as someone expect in the life. Its not the mistake of any of my sisters because I don't have any. I am the single child of my parent. I have two cousins - One is 22 years old while another is 9. I have met them not more than 50 days in my life and thus never felt a kind of Brother-Sister's bonding with them. I have one more Sister whom you can say as Mooh-boli sister. I am in good terms with her but I have met her just once in my life and that too for few hours. So again, I never experienced those loving and fighting between brothers and sisters which is remembered by them after they leave each other because of marriage.
Its 13th August and it has been one month since those serial blasts in Mumbai which killed more than 25 people and injured many took place. The day which made us think about the position we are in. The city like Mumbai where people are always aware of what the people around them are up-to can't trace the person who install bombs in the most dense areas of the city like Zaveri Bazaar, Opera House and Dadar Kabootarkhana and goes back safely while others die behind. Everyday, I travel by local train and seeing my coach, I keep thinking what if there's a bomb in my coach, what if I die today, what if I skip it and end up being injured on the wheelchairs for all my life, what if the bomb is not in this coach but in an another coach of the same train, will I live my life peacefully with no depression after seeing people crying and breathing their last. This is the level of our insecurity in the metropolitan cities like Mumbai and Delhi.
Just imagine the confusion and dozen of questions going out in the mind of brother whether he can protect his sister or not. The number of rape cases is increasing like the speed of population. Every brother is worried about their sister when they are out of home for college, party, marketing or classes. Now-a-days even girls are chasing boys and they are out with their boyfriends most of the time. That's the biggest reason why brothers are worried about. There are numbers of personal MMS clips available on Internet where boyfriends have forcibly captured their girlfriends while intimating with them. The girls are available on Internet with no cloths and just think about the brother if he sees that video. Just imagine the pain. In that case, I would have committed suicide. Anybody would. The girls are molested in private. The girls are not safe in the ladies compartment of Mumbai's local too. Can a brother really take charge of preventing his sister for the whole life? Even when a brother sends his sister after her marriage to the house of in-laws, she may be unsafe. She may be harassed, beaten up, burned for dowry. How can a brother feel blithe about carrying that Rakhi in his wrist? A brother can fight against the Pakistan Army being a Soldier of India but he can't save his sister from this society where the girls are treated like animals.
These are the reasons why I feel happy that I don't have a sister. I don't have guts to save her from all these crimes. The bombs are blasted any time, any where - How can I say that I have sent my sister at the right place for marketing or dancing classes? What if she become a victim to a bomb blast while returning from market or classes? I hope every brother has the same problem I am talking about. This Raksha Bandhan is the festival of love, affection, emotion but from the point of view of a brother, its the festival of questions, responsibility, pain and fear. No one can see his sweet sister crying in pain or dying in distress. Everyone want his sister to play like a small child without any tension and fear. I hope the society think about the brothers of those sisters who love them so much and start respecting girls and women rather than targeting them just because they are physically weak. Remember, your mother was also an 18 years old girl once. What if she would have been harassed by the boys sitting on the roads? Can't even imagine that, right? So stop harassing these girls who will be someone's mother after some years. Be human.
This is all I wanted to speak on Raksha-Bandhan. Love Sisters. I know its hard to protect them but try your best. I salute all the sisters in this world who face this bloody world every day. I know you don't need anyone's protection but still, we Brothers are so caring that our one eye is always on you. So, love us back. We like it. Actually, we are living because of the Love you give us. Sisters are the most sweetest thing God has ever given to us. We love you, sisters.
A Brother,
ABHILASH RUHELA - VEERU