1229th BLOG POST -->>
DILLIWAALI ZAALIM GIRLFRIEND: 1/5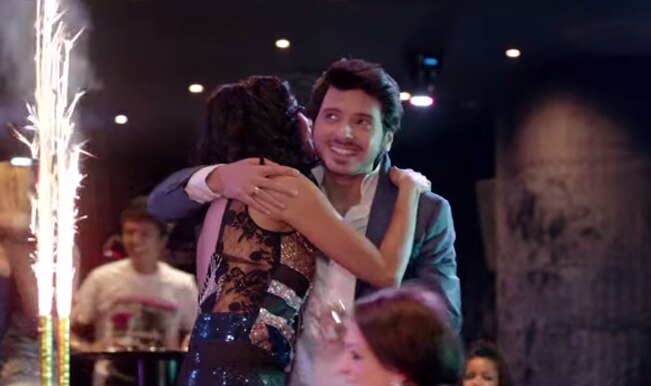 "Dilliwaali Zaalim Girlfriend" is a movie which released when World Cup was going on. No one gave a damn to it. Well, even if it would have been released when there would have been drought in movie release, it would not have attracted even a single audience. I do not know what made me watch this piece of shit for 2 hours. Well, it didn't start on that bad note but the problem is mediocrity. Whenever any writer does not have any idea of how to articulate a thriller, he drops in silly ideas like sting operation and other involvements which only leads in annoyance and frustration in audience. Japinder Kaur has made this movie with almost no quality stuff.
Whenever you make a movie with stars with no face value, insert a song sung by Honey Singh so that the movie comes into the attention of youngsters. That's the funda being used these days in Bollywood and this movie has also stalled the same idea. The songs are the only good thing in the movie but even they become repetitive and there are more than required numbers in the movie. Every thing in this movie seems to be done just to make audience feel that they are about to see something good but what they get is only disappointment. Even the whole plot does not justify the title of the movie. I do not know why they do this to fool audience and bring them till the theaters. Idiotic!
Divyendu Sharma plays his role nicely and there's nothing where you can point him and say that he spoiled the movie. He is casted for his special accent and wonderful comic timing and he does that perfectly. The biggest problem of the movie is Jackie Shroff- someone who tries very hard to put that Punjabi accent. It is so annoying and punishment to ears that you wish to move out of the theater. Ira Dubey plays a journalist and does not have anything great to do except her white skin and beautiful face. This is one movie which even its makers shouldn't watch. I give it just 1 star out of 5.
Thanks.
ABHILASH RUHELA - VEERU!!!