1243rd BLOG POST -->>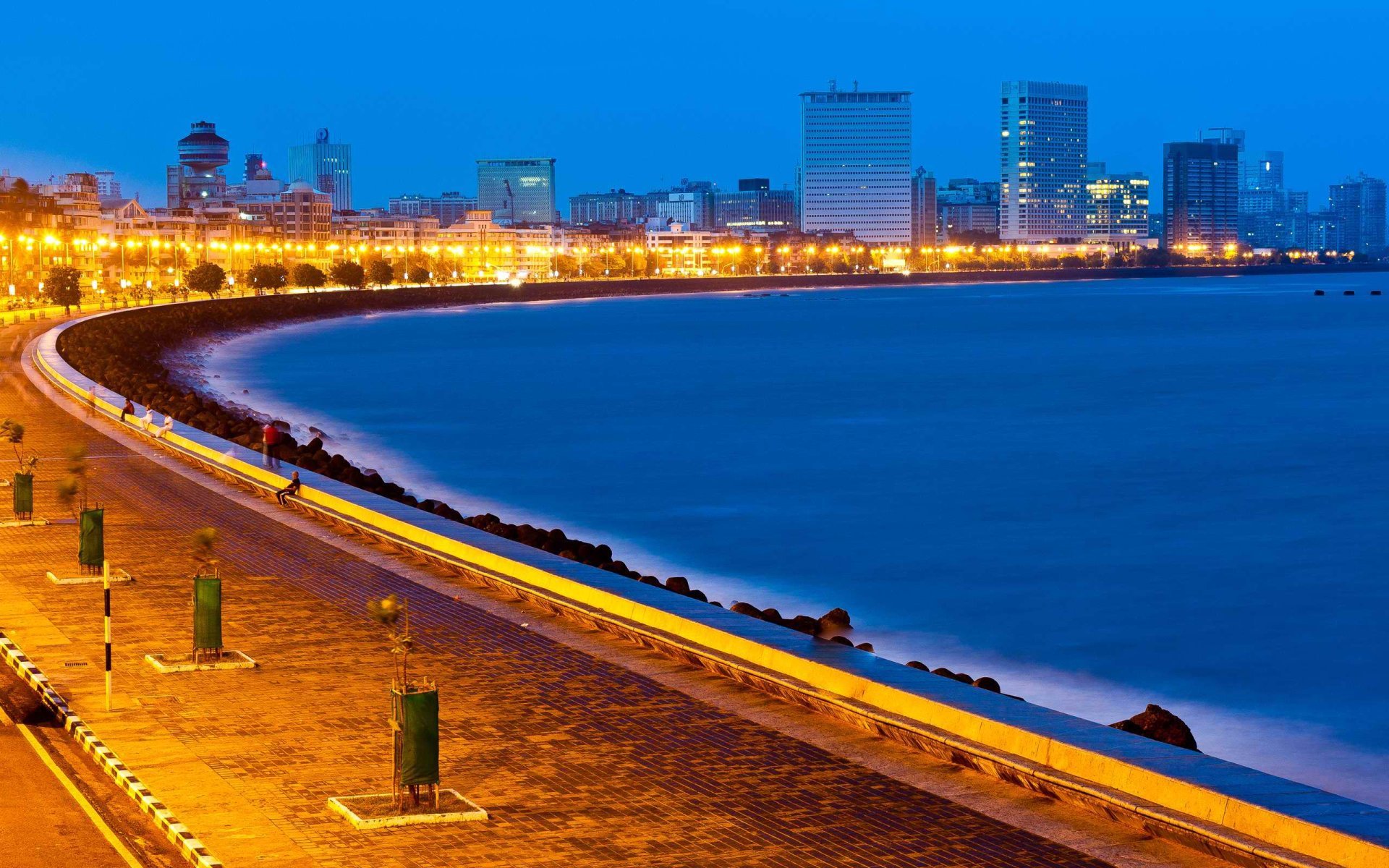 This month I have completed 6 years in the city of dreams- Mumbai. It's such a pride and confidence in calling yourself a Mumbaikar. I never understood it before being one myself. "Me Mumbaikar Aahe" is not a chant but an emotion. Everyone in India may not wish to be a part of any other city but for once they do imagine themselves in Mumbai. On 15th April, 2009, I got down at Panvel station at 9 AM to live rest of my educational life in this city at least. And it has been 6 years now. The time has flown away quite soon. Though I haven't explored much of the city but whatever I have experienced has been enough for making me realize in what beautiful moment I am living in. There may be many flaws in the system of how this city runs but there is something which makes many non-Mumbaikars shift here on daily basis.
The amazing blow of breeze at Marine Drive chills you for next many weeks. The wonderful sight of Mumbai CST stations tells you that this is the picture which many people in Northern part of India dreams to be at. The vastness of sea at Gateway of India makes you realize how big is the world and how small are we in this small city in which every thing runs fast. The height of Trident Hotel makes you imagine yourself with your family outing there every weekend. The greenery of Navi Mumbai gives you an openness and a change that you need from the running and crowded life of SoBo. The Hanging Garden shows you the Queen Necklace and fast running cars making you realize that you have to get back to work soon to pace up with these passionate citizens. The skyscrapers at Malabar Hills tells you that home is the biggest achievement of one's life and getting one here would be an ultimate achievement. The Water Kingdom at Borivali takes you to an another level of curiosity and childishness that makes you feel young and energetic again.
That's the charm of this city. And this is fraction of what it actually is.
Not many people reveal that they are crazy about meeting and greeting celebrities. The ego and self-pride comes in between. But I must tell you that I have always dreamed of sitting and dining with celebrities some day. I always wanted to achieve something of that kind. In any other city that I lived before Mumbai, I never got a way how to get into some field so that my association with celebrities becomes daily routine. After landing in Mumbai, I realized what it will take for me to be in the vicinity of these special people who have taken place in people's heart with their hard work and passion. And luckily, I got many chances and I am very proud that I have met not one or two or three but more than 70-80 celebrities in this city. Not many even from this city finds such opportunities.
I have completed my Graduation and Post-graduation from this city. I have started earning part-time in this city. I have got my first .... well, in this city. :p We got our first permanent home in this city. There are many such moments that shall stay with me for life and therefore, even if I shift somewhere else, Mumbai shall always remain in my heart. You can take me out of Mumbai but you cannot take Mumbai out of me. That's how imbibed it is. I am in IT field and people often ask me if I would like to shift to Bangalore or Pune for job. I do say yes but somewhere I weep in my heart imagining myself away from my home, my city, my heaven. I just do not want to leave Mumbai until someone pays me for lakhs every month in overseas. And that too because I would be using those dollars to buy a sea-facing home somewhere in the suburbs.
Mumbai is just not called city of dreams like that. As soon as you start your natural routine here, it automatically starts insisting you to dream and strive to achieve it. That's the only reason we find everything crowded in this city. People are regularly travelling here and there for newer opportunities. People are regularly trying their hands in new activities. Everyone is busy in finding more than one source of income here. The smell of vada-pav, misal-pav, pav-bhaji, bhurji-pav, shawarma, tandoori and biryani never leaves this city. With just two vada-pavs, people struggle for whole day without stopping for while. Even I have started waking up for late hours and working on my Blog, Book reviews, Movie reviews etc just because this city curses you when it finds that you are wasting your time in stupid things. It even throws you out of gear if you do not respect the momentum it gives you. There are many reasons to love Mumbai. I can never truly state them in words but yes, I am proud in stating myself as MUMBAIKAR though I cannot speak Marathi. :-)
Thanks!
ABHILASH RUHELA - VEERU!!!