1385th BLOG POST -->>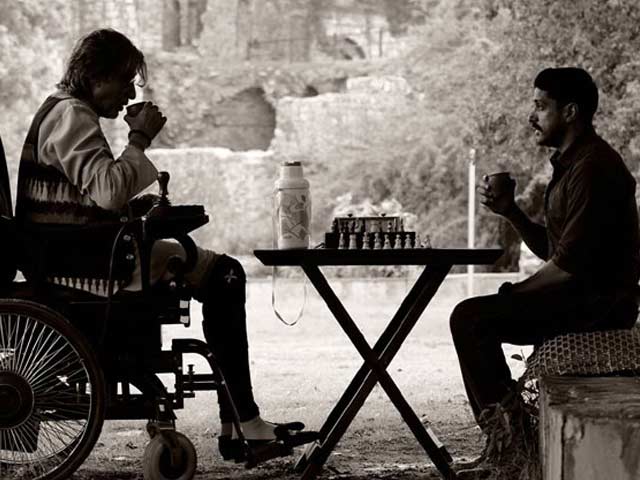 I am just done watching the very first movie of 2016- WAZIR and I am so delighted that I am unable to express how much this movie has impressed me. Not everyday do you watch a movie that makes you a part of it. And talking about Bollywood, very few movies manage to create this effect on its audience. I can only remember Drishyam and Badlapur in recent times which had managed to involve me so much into it that I couldn't stop thinking about the characters even after a month of watching them. Wazir is added into the list and the fact that it is the first movie that released in 2016, it gives quite positive vibes about this year's movies. Well, I am aware of the fact that Mastizaade is releasing soon but let's see...
Bejoy Nambiar have created a wonderful ambiance in Wazir that does not stop you from falling in love with it. It begins with a soft and sweet music giving you a romantic flavor and slowly moves towards tragedy and then introduces a character which is played by Amitabh Bachchan and the game of chess and DIALOGUES begins. The tragedy still holds you and the beautiful music in background and face of lovers in the fore turns you emotional for quite lot of times. And whenever Bachchan interferes between the two, the scene becomes quite sweet and a great filler in this movie. The revenge attitude against the people who ruined the live of all the 3 main protagonists and their fiery replies keep making you angrier as an audience until the last few minutes when the final action begins.
The film is only 100 minutes which is a rare phenomenon in Bollywood and even then leaving its mark on the audiences is what makes Wazir a special movie. The performances are rock solid. Amitabh Bachchan just makes you forget his previous great performance in Piku. It's unbelievable that even after 42 years in industry, the Superstar of the Millennium is still able to bring on some of his best performances. Farhan Akhtar is again another factor of this movie which makes it look good. His facial expressions speaking of sorrow, depression, revenge, emotions, love, rage and anger makes you fall in love with his acting. Manav Kaul is a surprising element in this movie who carries it on his shoulder equally even after being a villain. Aditi Rao Hydari looks sweet and gives a fine performance.
The music is extremely good. The two songs are unforgettable and defines what we actually call as soulful melodies- Tere Bin and Tu Mere Paas. The dialogues are also powerful in the movie. Amitabh Bachchan's voice in the climax makes you feel that you are experiencing something divine. Overall, this movie does magic upon and it's something I can watch again and again. I give this movie 4.5 stars out of 5.
Thanks.
ABHILASH RUHELA - VEERU!!!