1537th BLOG POST -->>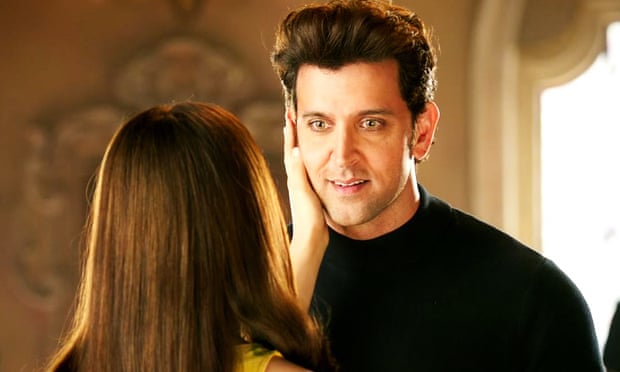 I have been in awe of Sanjay Gupta's movies since my school days. Kaante was like Sholay for me and my friends because all of us wanted to be as powerful and funny as the guys in the movie. I also liked Plan and Musafir. I do not know why but I have always connected with Gupta's movies. His last venture, Jazbaa, also impressed me a lot. I am just out watching Kaabil which is so unlike his other movies because of the romantic and emotional side it has in prominence. Through the trailers, I supposed that Kaabil is Ek Villain in disguise where the protagonist will take revenge for the death of his wife but Kaabil is much more than that and the best than most of the revenge dramas.
The first half of Kaabil is about the romantic chemistry both the characters have in spite of not being able to look at each other's beauty. The scenes and presence of good background locations gives a serene feeling while watching it. How, even after being blind, both the characters ensure that they do not make it their weakness, is inspiring to watch in the first half. Both of them are self-employed and love their respective lives. When they come together, their union is so beautiful that once when they get separated in mall, you start feeling worried for them. This is the effect of good script and direction that it does upon you. And when there are people with disabilities, there are also people who want to make fun of them and play with their lives. Here comes the entry of the characters of Amit and Wasim who end up raping the female protagonist twice which makes her commit suicide.
And the second half is full of revenge drama about how the character played by Hrithik Roshan ends up taking revenge against everyone who played with his married life and took away the beautiful partner away from him. The writer/director could have messed up the whole thing and made it funny if they would not have shown the scenes intelligently. Each and every scene after that shows the power of Hrithik Roshan's acting abilities. This is undoubtedly one of the top two performances of Hrithik Roshan including the one from Koi Mil Gaya. The emotional connect which Hrithik is able to make with audience whenever he plays the character with some disability is amazing.
Yami Gautam has also given the performance of her lifetime. Although not been counted in one of the top actresses, her performance overshadows so many performances by the great actresses of our times. Rohit Roy and Ronit Roy have played their part well as villain and you actually want to hit them. The roles played by the two policemen are also worth-complimenting. The songs are soulful. The dialogues are powerful and great. The climax is clap-worthy. Well, it's a delight watching such a wonderful movie after a long time. I give it 4 stars out of 5.
ABHILASH RUHELA – VEERU!!!