1341st BLOG POST -->>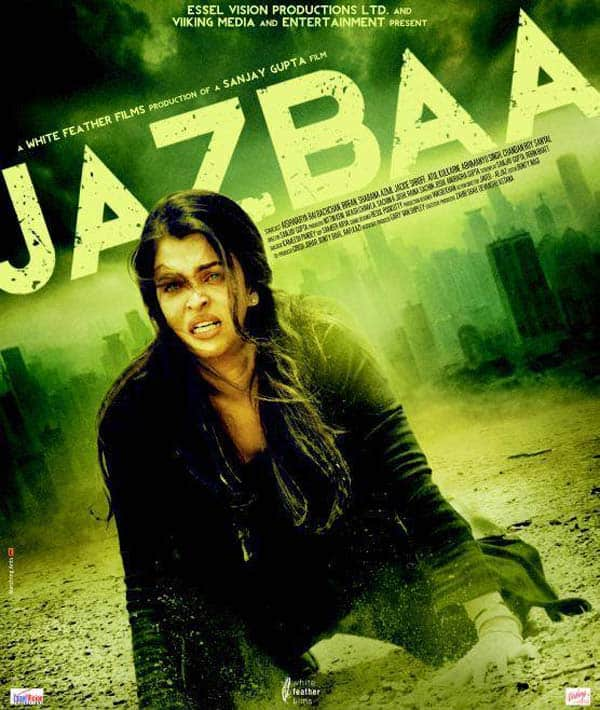 I am just out after watching Aishwarya Rai Bachchan's comeback film, Jazbaa, directed by Sanjay Gupta. After watching the trailer of the movie, I wasn't very happy and didn't have any expectations from it. But after experiencing it, I can say that it's one of the finest movie of this year. I enjoyed the movie as an audience as the thriller kept unfolding one scene after another. I liked how director and writer haven't gone out of focus even once and stayed at the plot all along. No useless songs or item numbers inserted just to make it more commercially viable. They have kept the movie decent and watchable on pure basis of script, story and performances.
The camera work of the movie is so wonderful that half of the credit should go to cameraman. It makes the movie look so beautiful that you wish to capture some of the scenes and keep it with yourself forever. The background music is also perfect which makes the thriller more interesting with balanced decibel playing behind you. Initially, the screenplay is quite silly but once the movie gains momentum, it also improves and you get to watch a wonderful thriller. At few points, you will feel that the movie is kind of mixture of Kahaani and Drishyam but it's unique in its own way. The climax blows your mind when the real truth comes out. The dialogues given to Irrfan Khan are wonderful and makes you laugh many a times but few dialogues given to Aishwarya aren't with sync and makes you laugh at their silliness. I just wished if all the dialogues would have been as majestic as Kaante's which we still remember.
Coming to the performances, Aishwarya have given one of her finest performances. She has come back with a wonderful movie like Rani Mukherjee's Mardaani. It's a powerful movie and Aishwarya have given her 150% to make it more powerful with her performance. Her scenes in court are wonderful along with the scene where she meets her daughter after a long time. Irrfan Khan is just magical and makes you laugh since he comes on screen. He again does magic with his comic timing and wonderful acting. Shabana Azmi is powerful as always. All the other characters have also done justice to their roles because of which Jazbaa does not bore you.
Talking about the drawbacks: Few scenes are silly mainly where they show Aishwarya running in slow motion. It looks laughable as it does not look realistic in a movie which have tried to be as realistic as possible. The preaching part about how women are treated in today's world looks so obvious that rather than taking it seriously you hide your smile and bang your head because of those boring and cliche dialogues. I wish if they could have given better dialogues to those scenes to not make them sound funny. Also few things in climax have been revealed so easily that you also become disappointed somewhere even though you like the revelation. I give this movie 3.5 stars out of 5 and I am surely recommending it to you for this weekend.
Thanks.
ABHILASH RUHELA - VEERU!!!