413th BLOG -->>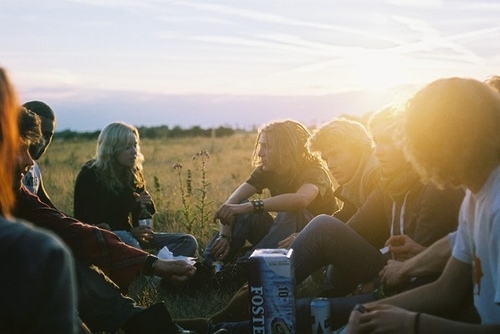 After living a miser life for 3 years, after reaching to my stable condition, I only promised one thing to myself - I'll never let myself cry and be weak. Since that day, I have always smiled, laughed and made others smile and laugh. Those 3 years were miser because I started living a life of fun and only fun. In your life, you can't expect everything to go according to you if you aren't dedicating yourself to that"every" thing. When I dedicated myself to studies, I scored First-class marks in my first semester of graduation. When I dedicated myself totally to Writing, I became the 2nd Ranked Blogger of Bigadda. When I dedicated myself to Carrom, I won 2 awards in the same tournament. When I dedicated myself to a girl, she gave me happiness for many months. And finally, when I dedicated myself to my life and the nature, every moment, every climate, every flower, every blow of air, every wave of sea, every smile of humans, every scenery, every drop of rain, every dew etc. made me feel larger-than-life. I stopped crying from the day I found that my Life is in my control and no one else can dominate me till I don't allow the person to.
When my college is on, I sit lectures till I enjoy the life, as soon as I feel that the lectures have started absorbing the fun inside me, I bunk to go and sit in canteen from where I can see the whole campus of my college and a big building which is the only Royal building located in that area. It makes me feel how bright a life, a human can be if he stands that tall where no one else can. When someone performs on the stage, either good or bad, after the performance is over, we clap for him/her. Why? Because that person stood tall where all of us feared to. But is it possible to stand at such a place without the support of anyone? No. Then I found some true people in my life who always want me to grow and become something big that the world would recognize me. My parent are definitely on the top of the list. Then comes some of my friend who have never compared themselves to me. They have just found that I am someone who has a different life than their. This made my life little more easy. If a builder has planned to build the tallest building of the area and some other builder starts building his piece of architect adjacent to his building, the first builder will surely start doubting his dream of building the tallest architecture of the city. So, my friends just saved me from this complex.
When I started writing blogs, I was living an extended life as each day used to be a curse to me. But Blogging gave me a will to live more and penning down more incidents which would come in my life. From last two years, I am doing great in Blogging. I am not saying this on the basis of Hits and Comments from the readers. I am saying this on the basis of my interest in writing blogs and my love towards it. I have posted my blogs even at 5 AM in the morning and then slept for just 2 hours and went to college to bear the lectures for next 7 hours. This Blogging went smooth and is still a standard because no one else came to ping me and say that See, I have a blog too and lets come on the ground and see who posts more and who gets more compliment. It would have become a competition then. But none of my friend ever did this. Everyone loved to read my blog and appreciate it rather than create one for them and try to push my blog behind somewhere in background.
So, friends have been a wonderful part of my life from last 2 years. Maybe, they would have been in those 3 years of misery but I don't remember as I didn't dedicated myself towards relationship and life so I don't have any idea about what my friends did to me then. Now, I have passed 2 years in this college and I have 7 to 8 friends to call anytime for help or for motivation if I am feeling low. I usually don't call anyone because I feel that there is no sense in making someone run behind his/her mobile just to check whether the call is important or not. I call only when I feel that its worthy to talk to the person at the moment. I call if I need a help or I get to know something which is beneficial for that friend or its his/her birthday or he/she needs someone to talk to them. Excluding these occasions, I never call any friend.
On Sunday, Vandana called me and talked to me for one hour. I have never called this girl but she remembered me after 22 days of vacation. Somewhere I own a special place in her life that she felt it so needy to talk to me after 22 days and that too for 1 hour. She is truly a wonderful and marvelous friend. Yusuf called me today and talked to me for 45 minutes. He could have saved this balance for the time of urgency but he felt it genuine to waste it on me. Sohail keeps messaging me every time to know what I am doing and whether I am fine or not. Prema called me once when she was stuck about her life and she wanted to take one of the biggest decisions of her life. Sohail Shaikh called me to tell all about his life, new job and what all he is doing in vacation. I just don't know whether I can return the favour to all these friends but they never let me feel that I am alone. They are always with me. Even when they are stuck in the midst of responsibilities they don't forget to talk to me or remember me. Somewhere, contradicting to my Thought which I had 2 years back, I feel that Friends are one of the most essential part of my life today. Without them, I cannot smile every time as I do.
Thanks to all such friends.
ABHILASH RUHELA - VEERU