1271st BLOG POST -->>
Ishqedarriyaan: 1/2 /5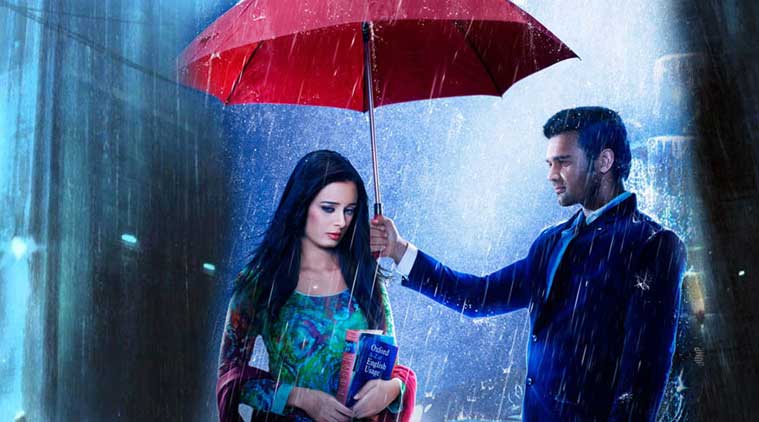 Ishqedarriyaan:- The way you couldn't understand what this word means exactly, similarly you won't be able to understand the intention towards making this film. Mimoh Chakraborty have changed his name to Mahaakshay. Well, it is obvious this was done to hide all the bad pasts he have in the name of Bollywood career. But why would someone come back with such a film which seems to be written in the era of 1985-95? Even Sooraj Barjatya will laugh watching this movie. Since Aashiqui 2 became a blockbuster, many young directors are targeting the theme and making over-innocent romantic movies where even smooch is taken as if some ritual is being performed.
It's a story of a rich businessman settle overseas. A journalist comes for an interview and gets irritated after finding how rude this young businessman is. She takes an oath that he will not leave him just like that. She knows that every rich person have some past which is not clean. WOW! She finally discloses the fact and we come to know that the businessman's father played fraud with a man long back. This brings the businessman to India along with his best friend. The victim of his father's fraud turns out to be grandfather of Evelyn Sharma, the actress of this movie. The businessman falls in love with her at first sight. Where as she is in love with an aspiring musician. Even that musician is in love with her. This businessman starts sacrificing for her love and does everything to bring her close with that musician. Well, this is the story. Now you can understand why I am banging my head on walls.
Mahaakshay is not expressive as an actor and everything spoken or performed by him looks very mechanical. In the other case, Evelyn Sharma is over-expressive. She over does every dialogue and every scene. Her irritating accent is unbearable. And you are worried seeing both of them and thinking if someone with such thoughts are called innocent or dumb in today's world. The only performer in this whole movie is the one who plays actor's friend, Kavin Dave. He is worth watching. Mohit Dutta is fine in his role. Another irritating character is performed by a sardar child. The way he cracks some stupid, vulgar, double meaning jokes only wants you to throw some stones on the screen.
Songs are dull. Well, let's close the movie saying the whole movie is dull. Better than watching this one, sleep at your home. And if you incidentally watch this movie in your dream, better don't wake up as this world isn't going to accept you anymore for committing such crime and corrupting the beautiful and most hopeful word- DREAM. I give the movie 1/2 stars only and that too because of Dave's performance and initial few minutes when a stupid brain cell of yours was expecting the movie to go well.
Thanks.
ABHILASH RUHELA - VEERU!!!