1280th BLOG POST -->>
HAMARI ADHURI KAHANI: 2.5/5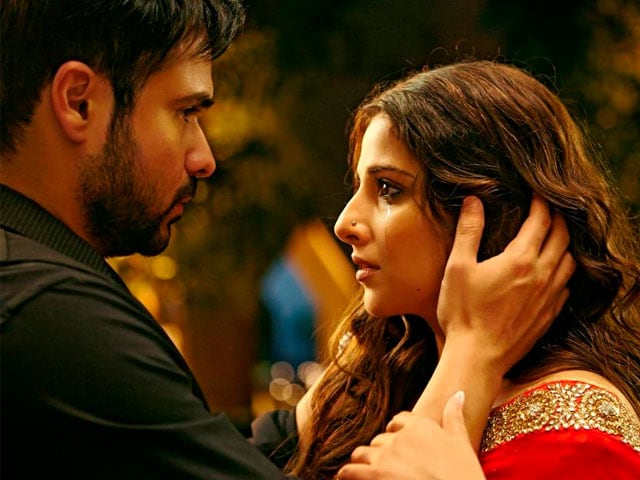 Mohit Suri's last two films were super successes- Aashiqui 2 and Ek Villain and therefore, expectations from him were very high when he was returning back with a star cast consisting of Vidya Balan, Emraan Hashmi and Rajkumar Rao. He believes in making character-based stories and therefore, his movies are generally away from entertainment quotient and have too many tragedies. Same is the case with Hamari Adhuri Kahani. It is a story of a married woman who is a victim of physical abuse by her husband. Her husband is lost from last 5 years and therefore she also registers a police complaint regarding this. Between this, she meets a very big entrepreneur who owns 108 hotels. He falls in love with her and with time, he manages to agree her to break the barrier of marriage and fall in love with him. Then a twist happens which takes them apart and that's the basic twist on which the director and writer are hoping to make this movie a success.
Direction is not a great problem with this film but the major defect in script is what makes this movie to touch your heart. Even after wonderful performance, great music and fine direction, Mahesh Bhatt's script couldn't justify the same. He claims that the story is based upon his parents'. When the movie starts, it promises to deliver something great but as time passes, you only get to see Emraan Hashmi continuously reminding everyone about how he owns 108 hotels. You only find him running here and there with a bag on his shoulder. There are some beautiful silent moments in the movie where characters speak through their eyes but with a movie going nowhere, it becomes hard to survive it and you want to know what happens in the end.
I was expecting some real-life inspired climax but the dramatized end again does only bad for the film. The plot that the makers had chosen was a good plot if script could have been written little better. It was surprising to find Sara Khan in a small role playing a character which just needed to smile every time she saw Emraan doing something for Vidya. Similarly, the guy playing Emraan's friend also have nothing great to do unlike the supporting actors in Mohit Suri's other films. Music of the movie is great. Title song and Hansi are the songs that will remain with you for a long period of time. I give this movie 2.5 stars out of 5.
Thanks.