1707th BLOG POST -->>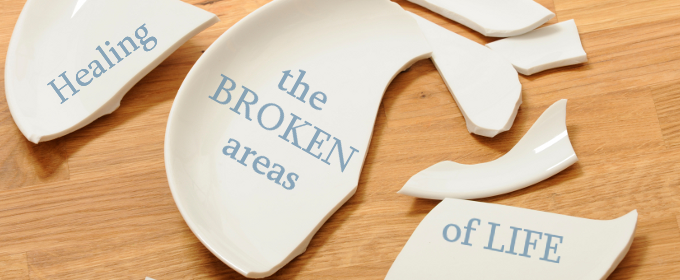 People knowing me know the kind of health issues I had since last two months. Almost each day, I have had multiple dose of medicines. There have been days when I have consumed more than 15 tablets in a day. I kept thinking it to be just physical issues I am having. But while diagnosing me, one of the doctors asked me if I am in some stress. I laughed it off at that point of time but later on when I came home and sat alone and thought if I am really in stress, I could not think anything and just blanked away. I thought it for days if I am really in stress and always felt that I was giving too much weightage to myself and my problems. This is where the problem lies. We often think that we are not that important to have such issues which we hear from people on television, radios etc. as very few acquaintances share such stories with us out of shyness considering that people would not take them seriously.
Finally, a day came when I was feeling better and did not have any health issues and due to a small accident at home, my face burnt because of boiling water. My face started looking like they show in movies- half-burnt face telling some past stories. When I looked myself in the mirror and saw the state in which I was, I ultimately broke down. I could not hold myself anymore. I felt as if my life is just present to suffer and suffer and suffer. And I sat lonely again with irritation on my skin due to burnt marks. I flashbacked the last two months and felt that there has been some mental issue with me. There is a lot that is going in my mind which I could not share with anyone considering them to be minute problems, but it ended up making me sick continuously.
There is an emotional part in me which does not wake up every now and then but there comes a phase in life when I need a person who can understand me emotionally and carry me for those days until I have passed the shore and I am safe again. In these two months, I found myself to be completely alone and could not manage myself well. Every night I used to sleep as if my current day has been the worst and every morning I woke up as if I just need to pass this day and nothing else. Because of this with each day, I kept feeling that my life is going towards worst as every day is worse than the previous one. This feeling started demotivating me so much that I was unable to read a single book. The people who know me knows every minute of mine goes in reading whenever I am not working at office or not writing blogs. In all these days, I could not manage to write blog posts on the topics I wanted to speak so much about. I could not perform my best professionally. Thanks to people out there who supported me without knowing my mental state. If they would not have, I do not know what kind of professional or personal decisions I would have ended up taking. Even after that, I took couple of unplanned leaves just to run away from myself and the world around me to succumb to my mental and physical state.
How depressing the state is when you have issues with life but you do not know which among all of them is the root of all the causes and you keep searching for that one pinpoint which you can repair to resolve all your problems but you could not find it at all. After knowing all these spiritual theories and talking with people related to that, I was still not able to recover from this state of mind. It is becoming so hard for me to explain what I have been going through. I wanted to purchase DSLR since a long time and after I got it delivered, not for a single day have I picked it up to start things I wanted to do with it. Recently, I purchased a very expensive watch considering my income just to feel better but still it could not lift me up. Now I feel like throwing it away. Though I already know, the happiness lies within and nothing external can simulate the same feeling but still, there was hope.
I am still going through this and I do not know by when I would be able to call myself the Abhilash I knew. It is just that I have accepted this for now which has enabled me to read many books in last few days and write many reviews and blogs. I have also started sharing my updates online just to ensure that people have conversations with me regarding those posts and something while talking with them might trigger me to get back to life I know living. I love my professional work and the way I have been executing my job is another thing that is disappointing me on daily basis. As a performer, I have done only 1/10th of my abilities in last few weeks. This has lead in finally blasting in a mail to client recently which escalated the matter but then, you need somewhere to vomit yourself up and it happened.
For now, I am incomplete and feel emotionally weak. I do not know what I want to cherish every moment, but I believe that I will stand again because I am not losing hope. I am disappointed with what is happening to me in terms of mental blankness and void emotional state but I know God is testing my motivation. I wish I pass in this but I also wish if there was someone at this moment who understood the stress I am going through of whatsoever it is which I am unable to identify completely- if it is peer pressure or fear of future in terms of profession or the frustration of multiple rejections in personal life or the parental pressure of settling down or seeing my friends getting away with marriage etc and finding myself more lonelier than before. I do not know what it is but I want this year to end up on a good note for me as overall, 2018 has not been a year I would ever be proud of except one or two things here and there. I wish nature starts passing on positivism towards me and moots me up again to do things I have never done in life until now.
Thanks. This is all I had to say after such a long time. Sorry if this post causes disappointment to you but it is what it is.