1981st BLOG POST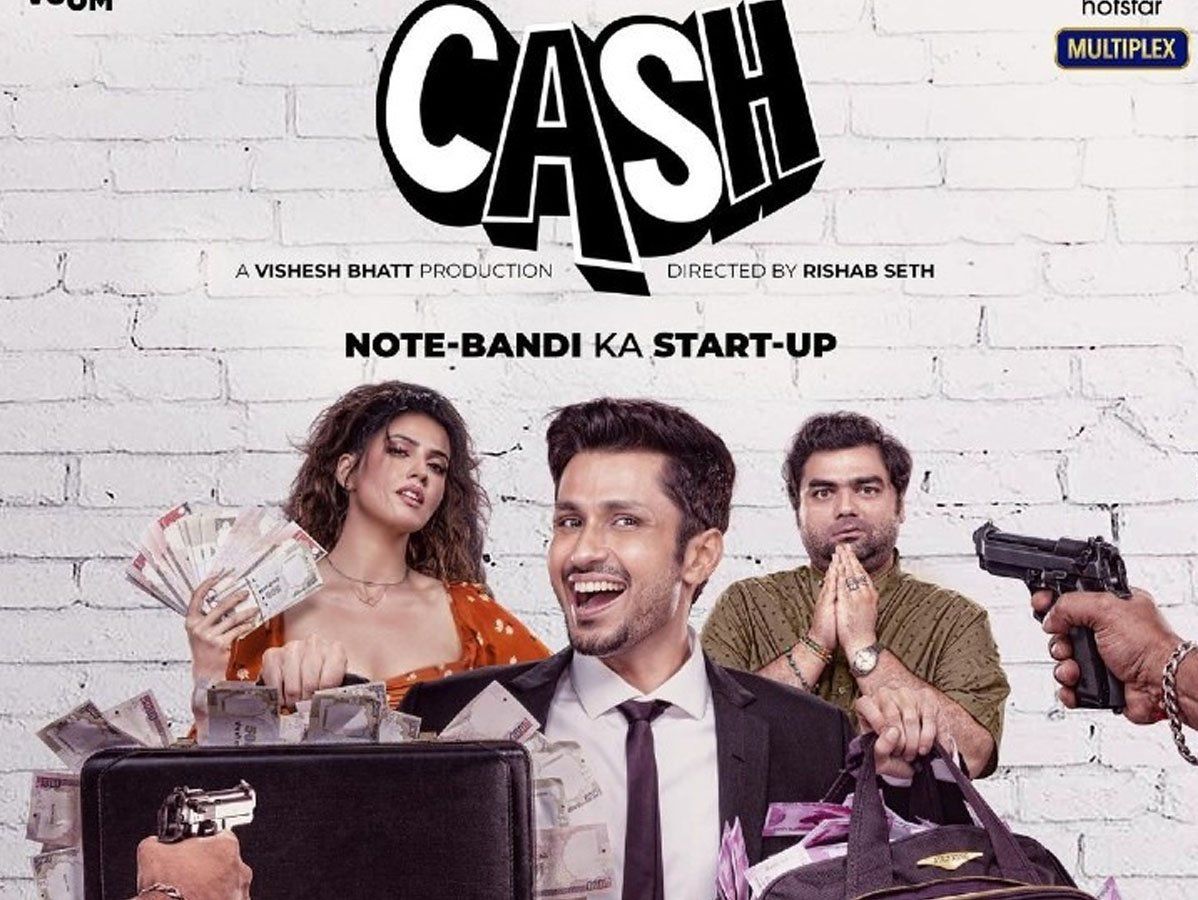 Disnep+ Hotstar has released its new original movie "Cash" on 19th November, 2021 and seeing the humour genre and Amol Parashar as the lead hero made me invest my time into it. The movie is based in November 2016 when the PM Narendra Modi announced demonetization across India which led few currencies turn non-operational whereas new notes were introduced in the space to ensure that the country can get rid of black money. This makes a start-up enthusiast, who's every idea has failed, adopt a new idea of converting black money into white during this period. All goes well for him until he gets engaged with an aspiring politician's money who gets behind him after which all his ideas start failing one after another. How, he and his friends – who are his partners in this business fight back and try to return back the promised money makes this movie a perfect laugh riot.
Very few Bollywood movies which call themselves an all-and-out comedy are actually funny but this directorial debut by Rishabh Seth hits the ball in the stand and delivers a good boundary in the 1st attempt itself. Right from the 1st scene, the movie gives you the positive vibes as an audience and the fun begins just after that. The script works completely in favour of the movie. As the concept is unique where the writers have picked an event from the recent history which impacted every Indian – rich or poor, it was very necessary to have a perfect script in place. And that's where the movie wins here.
Secondly, the dialogues are so apt that even when few scenes are not comedy per se, the one-liners make you laugh out loud. Similarly, when there's neither a comedy scene nor funny dialogue, the comic expressions of the actors in the movie does the job for you. In short, the movie has every ingredient in their adequate proportion which delivers its best for the audience. It's good that we have OTT platform these days through which this movie can get a good word-of-mouth and audience otherwise the case could have been very difficult if it must have released in theatres.
The performances are good – Amol Parashar does the role of a street-smart entrepreneur who has got stuck in a bad scenario perfectly well. Kavin Dave is another surprise in the movie who keeps you engaged with his confused and exasperated expressions and dialogues. Swanand Kirkire plays his part convincingly and you can't imagine him as a music person at all considering his great acting performance in this movie. Smriti Kalra, as a start-up partner, also supports well. Gulshan Grover as a bad man justifies the tag given to him. Every time he is on the screen, you know that something interesting is going to happen. All the other supporting casts have also performed their parts well to make this movie a perfect piece of cinema.
Overall, the movie is a good weekend watch- in both the cases- if demonetization has been good or a pain for you – it will still assure that you get a laugh at the end. I give this movie 3.5 stars out of 5.
Thanks.
WRITING BUDDHA