1949th BLOG POST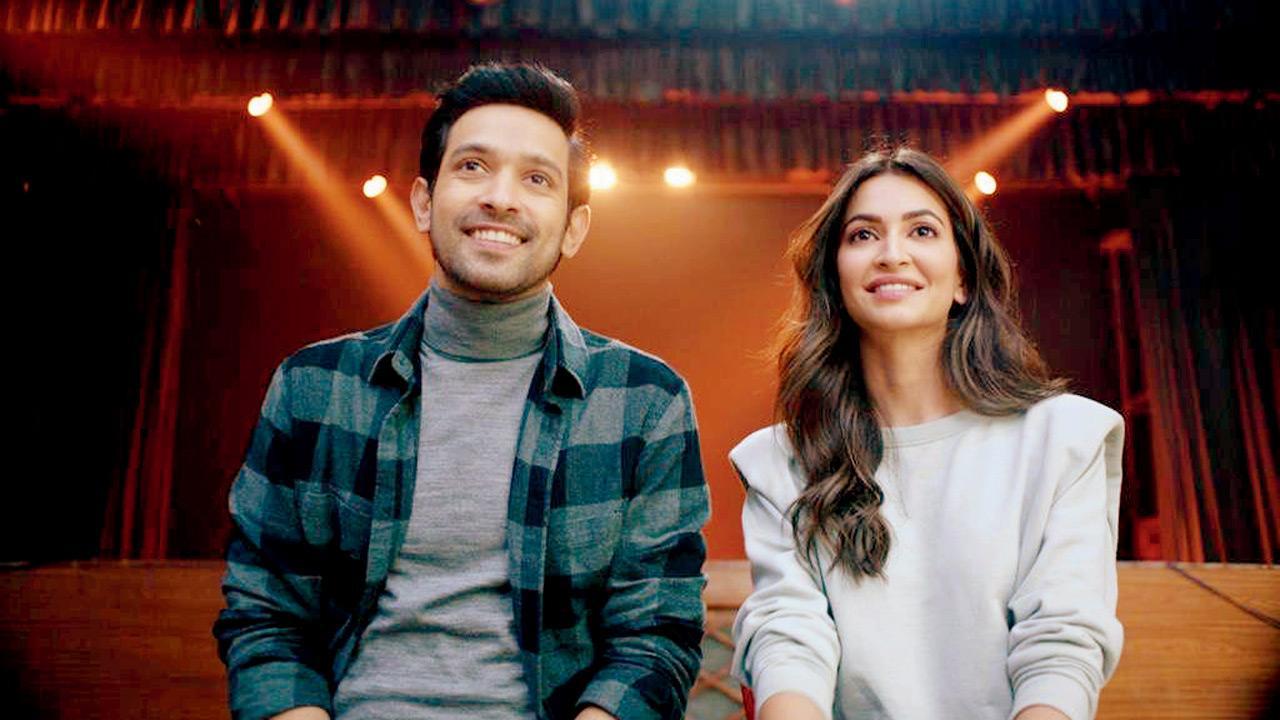 Last night, I watched 14 Phere, the movie starring Vikrant Massey and Kriti Kharbanda. This is the movie that talks about a couple working in the same corporate company who are in love since their college days. They wish to marry each other but the way their strict parents are, they know this intercaste marriage is going to be troublesome hence they think of faking the whole thing and get married twice- Once by taking the fake parents to boy's home and second time, to the girl's home and get married each time for their parent's comfort from both the parties. They get it all set by having theatre artists to play their parents at both the places and their colleagues to play the part of other relatives etc. Now it is all about how this whole façade is going to be played out and if they get it with it or in case they are caught, how they are going to survive it.
The movie tries to talk about many social issues such as parents' blocked mindset towards inter-caste marriage, honour killing, dowry issues, corporate life challenges etc. to ensure that the movie is not just a rom-com but more than that. The story is very promising, and you have high hopes initially as you know lot of laughter moments and other twists and turns will come into places but alas, what you get after the first half an hour is just a predictable script which you believe can be written by you too. I found it very surprising that the writers and the makers thought this as something new and unique whereas the plot of the movie is so oldish which has already been done in Bollywood multiple times.
The great thing is that the length of the movie is limited – not even 2 hours which is a saviour. Sometimes, when a movie is not able to deliver throughout, you expect a lot from its climax – the way Priyadarshini's movie are but here, disappointingly, the climax is very plain. You will question yourself if these are the same families which talks of killing their young boy and girl if they get into intercaste marriage. They just talk among themselves a bit and the movie ends there. Everything that has been created since start of the movie falls here heavily. Now, such Romcoms which has young and new generation actors comes with an expectation of good music but even that's missing here. It has not a single song which can woo or remain with you. There are no dialogues to impress you. The one thing that I really loved is the chemistry shown between the MIL and DIL – it is so emotional that you will get lost in that particular scene.
Lastly, talking about the performances, Vikrant Massey is naturally good despite script not having much for him but still the movie runs on his shoulders. Kriti Kharbanda, looks pretty and beautiful, and acts well – just as she has been doing but I believe it's time for her to take her acting beyond her comfort zone – little bit of what she showed in her last release- Taish. Gauahar Khan is fine. Jameel Khan is also okay in his small part. Rest, all the characters are forgettable.
Overall, this is a rom-com which doesn't have romance as well as comedy. But still, if you have lot of time, watch it. I give it 2.5 stars out of 5.
Thanks.
WRITING BUDDHA