1625th BLOG POST -->>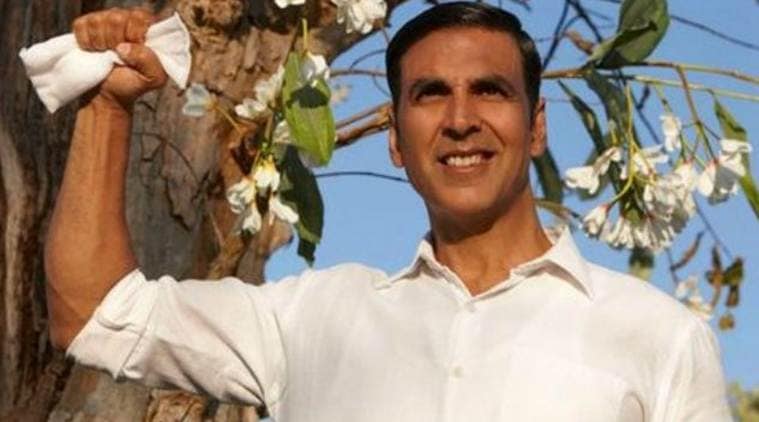 Seeing Akshay Kumar's movies are a delight these days. When we wanted to see something else in 90s except romance, he presented us with action movies and entertained. When in 2000s after Govinda lost his charm and audience were hungry to watch some good comedy movies, he emerged out with some epic comedy genres which have repeat values. And now in this era when there is no one who makes films on patriotism and social issues, Akshay Kumar is delivering movies back to back on the same concept winning audience's heart.
His latest release, Padman, is another movie which is made on a very sensitive issue of women's menstrual hygiene. Living in cities, the urban citizens do not even know the kind of lives the women in the not so prominent areas of the country lives. The movie discusses how the wife of Lakshmi has to stay out of house for the 5 days of her periods which he does not like. He tries his best to make his wife agree to use sanitary pads but all his efforts go into vain. Later on, he tries to explain other women in his village but in return gets snubbed and humiliated. And this makes his resolve to make the lives of women easy by producing sanitary pads himself so that it is available easily at affordable costs.
The movie has flaws in its screenplay but irrespective of that, the way the writers have tried to make the message reach the audiences without sounding vulgar or disrespectful towards the women is commendable. Also, the dialogues are entertaining which keeps the humour and seriousness alive in the movie in right proportions. The music is not so excellent in the movie and almost all the songs are forgettable. The movie also becomes repetitive at times with the same thing being discussed again and again. The climax is very well executed. Talking about the performances, above everyone, Sonam Kapoor is the surprise package of the movie and every frame in which she is, she brightens the screen. Her role is very well written and she executes in the best possible manner. Akshay Kumar, as always, makes the audience laugh, smile, cry and weep with him. Radhika Apte is also apt in her role but does not have very much to impress the audiences.
Overall, the movie is a perfect one-time watch and you should go to watch with your family. That's the essence of the movie. I give it 3.5 stars out of 5.