1401st BLOG POST -->>
SANAM TERI KASAM: 2/5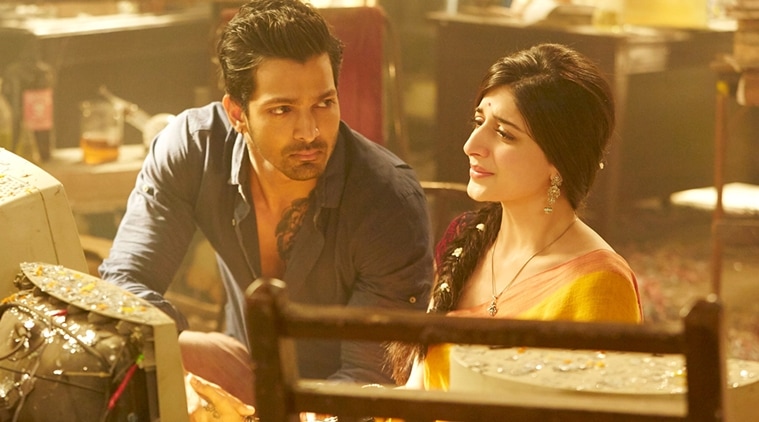 Sanam Teri Kasam is a romantic movie which has released just at a right time when Valentine's Week is around the corner. The people who loved Aashiqui 2 as a movie excluding the songs/music factor will definitely love this one. The story revolves around the lead actors where the girl is very innocent and obedient and belongs to a very conservative family while the boy is very rich and lives life on his own terms. They live in the same building but have no interaction until one day they meet and talk. Some misunderstanding happens regarding this interaction at the girl's family and she is declared dead by her father. Now, the boy starts helping her and even gives her a make-over so that some boy agrees to marry her because of which her family had always been in stress. But by then the actor himself falls in love with this girl and what happens after this shouldn't be disclosed. Go to your nearest theater and watch it to know how this couple moves ahead. :-)
The film is beautifully made keeping in mind the target audience- young boys and girls in colleges. And it will definitely be loved by them because it has all the factors that the people belonging to this age face in their love life. Either one of them will have a parent who won't like the person and reject the child's desire to marry him/her. There are boys who are neglected by their father because of a big mistake they committed sometimes in past. There are girls who are boycotted by their family because she is caught with a boy either by parent or by some family friend. So somewhere this movie will strike chord with many. The movie becomes emotional in the 2nd half but with it, also becomes stretchy. Thankfully, the dialogues in the movie aren't very cliche and you can handle them with ease even when they reach the unwanted level of boredom. The music is also versatile and melodious except one song which plays when the actress goes through makeover.
Coming to the acting department- the lead actors have given a power-packed performances. Harshwardhan Rane looks amazing on screen and his chiseled body adds more power to it. Though his role didn't have much variation because of which we couldn't see many facial expressions but the rough and tough body language definitely suited him. Mawra Hocane has won the audience's heart with this movie. Her debut performance is so confident that not for single second, her expressions go off the track. She has been a treat to watch. Whenever both the lead actors are on screen, they make sure that you don't get bored even in the stretched climax. All the other actors have also done a fine job but not at par with the lead actors. Coming to the drawbacks, some characters are definitely regressive. E.g. a policeman getting emotional every time he sees the couple together in love. The last 30 minutes of the movie which does make us emotional but only reduces the quality of the movie. Overall, I would say that the movie is an average attempt with the plot of 1990s executed in 2016. I give it 2 stars out of 5.
ABHILASH RUHELA - VEERU!!!