1198th BLOG POST -->>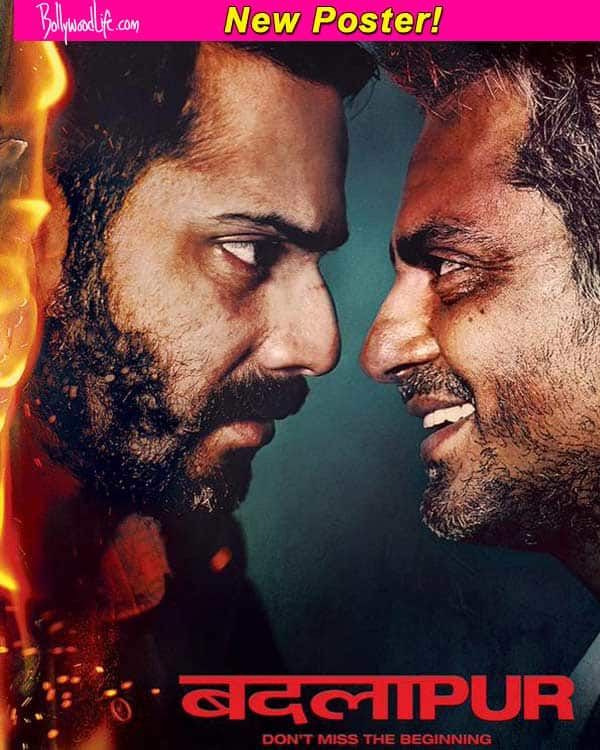 Badlapur has been watched and what a terrific movie it is! I was interested in it since I watched its trailer and saw Varun Dhawan in a totally different avatar but still I was bit doubtful about his ability to perform such a challenging character. But after watching the movie, I am very much impressed with what he did with every scene and dialogue of it. The greatness about his acting has been its different shades. He has been able to make us feel romantic, loving along with that he is also successful in making us cry with him. And the way he scares us whenever he goes off to take the revenge is the best part about his acting in Badlapur. I just couldn't believe that this is the same person I saw in Main Tera Hero and Humpty Sharma ki Dulhania. With this movie, all the 4 movies he has acted in has been declared hits. Wonderful record to start one's Bollywood career.
Another great performance this movie delivers is of Nawazuddin Siddique's. I think he has little more screen time than Varun and he truly justifies whatever minute he is on the screen. All the great dialogues of the movie are given to him and he makes you laugh every time he is on the mission to do something. Some of the best scenes come in the jail premises where he is been bullied by another criminal. The way he replies him is one of the best funny scenes this movie gives us. Similarly, his chemistry with Huma Qureshi is another greatness of the movie. Both of them compliment each other very well on the screen. Huma Qureshi is another surprise package. The role of sex worker that she plays is the most raunchy till date. That scene between Varun and her tells us that she has justified the role very well. No other actress would have even agreed for that scene which she executed very well. Also, she looks beautiful in every scene.
Vinay Pathak and Radhika Apte are other great performers in the movie who have portrayed their characters which are always tensed and worried. Especially, Radhika Apte is mind-blowing in all the scenes. Divya Dutta is beyond perfectness. As always, she steals the show whenever she is on the screen.
Director has surely given us a very enthusiastic thrilling movie which is quite distinct and artistic. The revenge story is showcased in a new packet for sure. It's not like other revenges that we have recently seen in Bollywood that gets over with few fighting scenes and a single dialogue being repeated 10 times on the silver screen. This movie shows a bit closeness to reality when we find a person waiting for 15 years to take the revenge and doing the things that are quite possible to do. We have been hearing the issues in Savdhan India, Crime Patrol etc from years. The best scene was the one when Varun Dhawan covers the whole bedroom with plastic sheets and commits a crime. That scene gave me goosebumps.
In all, Badlapur is a movie that has to be seen for its no-nonsense approach. Director, Sriram Raghavan, has surely washed off all his sins of Agent Vinod with this one. Haha! The only thing that affected me was a bit slow pace in the between. And a little bit of dialogue delivery issue with Varun Dhawan in some of the scenes. Otherwise, Badlapur is a movie that shouldn't be missed. I give it 3.5 stars out of 5.
Thanks.
ABHILASH RUHELA - VEERU!!!