533rd BLOG POST -->>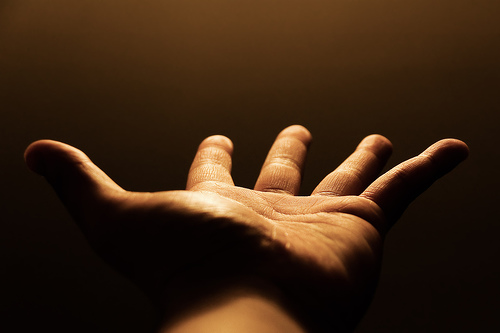 You don't understand the pain of losing something until you don't lose it. Till you have money in your hand, you spend it like Mallya but once an emergency takes place in your life and you spend all the bucks on it, you realize the value of money. My father gave me laptop but I always took it as a grant. One day it fell but by the grace of God, nothing happened to it (that's a different thing that my father screwed me with all kinds of abuses :-)) but just a thought of seeing my laptop in a sabotaged position straightened my hairs. :-) From that day, I see my laptop as the biggest favour to me. The kind of things I have talked above are the materialistic things in our life. Just think about losing your parents. What happened? I hope you have not abused me. :-) But seriously, we don't give the kind of respect to our parents we should. We treat them just as any other elder. But, the value of parents is bigger than the value of God in our life. We cry in front of God but God never does anything for us. It is our parents who drag us out of any problem we are captured in. Day before yesterday, I saw a dream which has almost changed my life. I would like to share it with you.
I and my parents were sitting on the roof of a train's engine. :-) Yes, I still don't know how this stupidity got its place in my dream as we have never tried anything like this in reality. :-) Yes, I had to prove this to all of you otherwise some of you would have thought that this is how this guy travels every time. :-) As we were on engine, the view of the tracks was easily visible to us and even the speed of train could be easily experienced. It was scaring me as I was unable to defend the fast blowing air from opposite direction. I kept struggling. After a while, train marched towards ghats. Now, the tracks were running on the mountains and sometimes inside the tunnel. The view of ghats dithered me. I started shivering and shaking. Every time train took a jeopardy turn, I shouted and screamed. My dad asked me to hold a handle on the roof tightly so that I can breathe a sigh of relief. But, after a while, I saw that train lost its track and still, it was running normally without any zigzagging in the air. I yelled. And then, train inclined towards the valley at 90 degrees. I lost my hold and got apart from the train. I kept yelling. My heartbeats accelerated like anything. I kept turning myself so that I can see upwards about where my parents are. Are they falling with me or they have managed themselves on the roof of the engine. But I didn't find them anywhere in the sky.
At last I fell down on a tree and caught its branch firmly. Thankfully, I didn't died. But still the tension wasn't released. As soon as I held the branch, I left it and ran towards the place where the train fell. The adivasis of that valley reached the spot and started saving people. I kept searching my parents but I didn't found them for the whole two days. I kept crying and crying and crying. But I didn't got any clue about them. Finally, a plane came to take all the saved victims. I refused the Safety Guards to go with them because I still didn't found any bit of my parents anywhere in the valley. But, I was pulled inside by many of them. At last, we were asked to sit on a platform like place after we landed. I kept seeing all the dead bodies those were taken out of the plane. I kept searching my parents. At last, when I saw that all the people left the place with their loved ones or their dead ones, I screamed loudly and started crying like never before. I sat down and looked at the sky and screamed loudly, Hey God, Please let me see my parents once, even if they are no more, at least show me them for the last time, please don't do this to me, I am not that tough, I can't bear this loss, please show any one of them at least.
And my eyes opened, I came out of my dream, I saw my mother sleeping besides me with an expression of an innocent child, I hugged her immediately and started crying in the same way as I cried in my dream. My mother woke up with a start and started consoling me. She started asking me the reason of this Stupid Outburst in the Early morning. Something which scared me the most was the superstitious belief of people that the dream seen in the morning usually turns out to be true. That was also the first morning when my father went on his bike to his factory which is 60 kms away. When I told my mother about the dream, she started ringing father to make me feel comfortable. But my father's mobile was OUT OF REACH. The speed of heartbeat was just increasing with every call my mother was making to him. At last, it ringed and my father picked up the phone. I took the phone and asked whether he reached the company or not. He replied positively and I kept the phone. I hugged my mother for little more and then, went to the temple and thanked God for giving me the parents I have.
This incident opened my eyes. It is the first dream which kept killing me with every part of it and still I didn't woke up. I kept seeing each scene. It is something which God wanted to show me. In the night, I kept blaming my father because he misplaced all my documents which are necessary for me to have for MCA admission in next 2 months. And in the next 7 hours, I got to see this dream. God opened my eyes that Documents, Studies, Jobs can never satisfy my needs if I'll not have my parents around me. My purpose of spreading this incident through my blog is to let you know that parents are the best, however and whatever they are, but still, they are the best. Now, my father is on a round to get all those certificates done again by the court's people. No one else came for the rescue. So, never ever complain about your parents just because they are unable to provide you some important things in life, their presence around you is the biggest motivator. You just don't realize it. Go and ask to those who don't have parents.
Enough. Or I may start crying again.
Thanks.
ABHILASH RUHELA - VEERU