405th BLOG -->>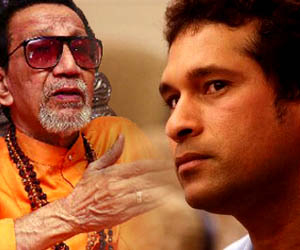 After living in India for 21 years and knowing about it and its politics for last 10 years, I have learned one thing that our nation has a wondrous propensity to pull back the people who wants to achieve something in life or are already doing something great in their life. Recently, when Anna Hazare sat for Hunger strike to force government to pass the Anti-Draft bill and committee, very few people participated while others were busy in debating and proving themselves right that what can one man do against a corrupt government while others were busy in standing tall and announcing with wicked smile that Anna Hazare is doing this for money and the few left were happy in debating about will corruption stop in India after this? In spite of all these nonsensical approach, all the Indians should have stood together and supported the India Against Corruption campaign and tried to change the system of our Indian government.
Chetan Bhagat, a man who released a new format of writing in India because of whom many youth who wanted to write gained confidence is thrashed by people on Social Networking sites. People laugh on his English and his sense of writing. My only question to such people is that if you believe that your writing capabilities are far better than a Small Chetan Bhagat, why don't you pen down a book and ask publishers to publish it. Then see, who is greater - You or Chetan Bhagat. A writer Animesh Verma published his book and after being in the Bestselling Author's list, he criticized Chetan Bhagat for writing an irresponsible books being an IITian. I happily read the whole interview of Animesh Verma because he is someone who did what Chetan Bhagat does and then pointed a view on him. Be Animesh Verma. Be like him.
At the time of Extra Innings while the IPL was going on recently, I used to read several tweets making fun of Sidhu and tagging him as irritating. The man has talent to speak. The man has talent to form quotes spontaneously and speak confidently in front of as many people as possible. We have seen no one like him who could make quotes so rapidly and use them thoroughly. If asked to these Twitter users to form 2 quotes daily like Sidhu which can win the heart of listeners immediately as they listen to it, I don't think that even 2 people will agree to take the challenge but to tweet about the man like him, they are ready to create an account on twitter and make fun of this man.
Recently, Bal Thackeray said that Sachin Tendulkar doesn't play for country but he play more MONEY. He also said that Sachin is no one to say that Mumbai belongs to whom (referring to the issue when Sachin said that Mumbai belongs to India) because this boy was not even born when I fought on the soils of this city. When told that Sachin can't be accused of playing only for money, he retorted: "Don't give so much of guarantee. If you need money for something, he will give you a bat. Then it gets auctioned and the money is deposited." This Bal Thackeray(mainly known as Buddha Thackeray) is known as retard all over the world for his attitude towards Muslims and Islam followers. He is known to poke his nose where he is least required and hide somewhere in Maharashtra's unknown caves when his statements are eagerly awaited. He demands the Pakistan players to be banned in India because their country's people play with bombs in our country. So, why don't you do something so that Kasab is hanged till death and other terrorists are caught as soon as possible? Why do you want to take action against the players who have nothing to do with bombings and wars. Their players are already struggling with their rough image all over the world.
Once, when he used the word "Bhaiyya" for the North-Indians, an interviewer asked him that even Maharashtrians are known as "Ghati". This enraged him and he walked out of the interview after warning the reporter that he will take action against him. He just can't bear a word for any Marathi manoos. Recently, they warned the Comedy Circus's producers to cut off the gag where the legendary Lata Mangeshkar is imitated. Shiv Sena's spokesperson said that we are not against humour but we will not allow the legends to be insulted and made fun of on such television shows.
What is your Chief doing then? Isn't he insulting Sachin Tendulkar directly? And whats the logic behind doubting on Sachin's credentials? Isn't Sachin a Marathi Manoos? Isn't he promoting Maharashtra on the World level? I think Bal Thackeray is jealous of him because he is known and referred as God all over the world. He fought for Maharashtra and expected the world to call him as GOD but seeing someone else known as GOD made him feel humiliated and snubbed. Recently, Headley said that our target was Bal Thackeray and his son. Bal Thackeray (with high heartbeats) replied to this saying I don't fear these people like Headley (we know you shivered after listening to this). Why would you? You are already living the bonus years of your life. Giving pains to several people of Islam and North India and Pakistan, you are eligible to be killed in public and by public.
One reason of taking Sachin's name would be that he is very humble and he never speaks about anyone directly or indirectly. So, this is a trial to provoke him to retaliate and then drag him into the dirty local politics. On the last Maharashtra Day, Shiv Sena invited Sachin to their function but he refused because he already accepted their rival- MNS's invitation. I think this is the deep root of speaking against Sachin. Bal Thackeray is a man who has never done anything by himself, always used poor Marathi people to fight for the state and whatever is suffered is by these people and not by Foolish old man. And lastly, I would like to demand Bal Thackeray to show all his achievements and compare them to Sachin's achievement in his field and then think properly whether his personality and aura has that power to speak against Sachin and brainwash the mob or to touch Sachin's feet and ask him how to be generous and humble. Balasaheb, you have lots of thing to learn from Sachin. At one place where you are spoiling the name of the country and your state, Sachin is making his countrymen proud of their nation.
Think upon this.
Thanks.
ABHILASH RUHELA - VEERU