1679th BLOG POST -->>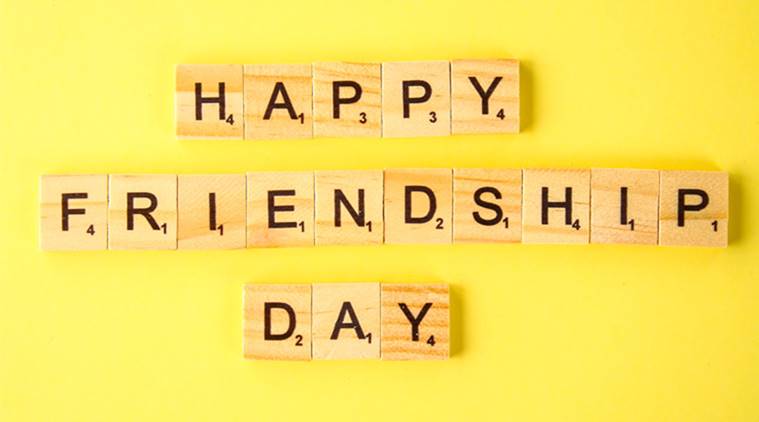 India is celebrating its Friendship Day today, the concept that has been adopted from Western culture but I believe it should be there since I have started working in this Corporate lifestyle where you work so hard throughout the day that you end up directly sleeping after reaching at home giving no times to your friend. If there would not have been these inventions of Whatsapp and Facebook, I can't even imagine the kind of communication gap that would have got generated between friends. These days people are not having time for that too and they end up sharing just morning and night wishes by directly broadcasting a message to all. When a day for Friendship is celebrated on a Sunday, it is quite obvious that at least out of guilt even those who do not believe in these days will get out of their home and meet their friends for celebrating their Friendship. We will have to stop saying now that everyday is Friendship Day and now just one. It is not! You know it rightly.
Those are college days when you spend morning to evening with your friends only laughing like a crazy mad-man on stupid jokes which has no meaning whatsoever. Your energy in college does not get consumed until and unless it's a Viva day or assignment-submission day. Hence, you have enough ecstasy to sit with your friends, hang-out with them and create long-lasting memories which are going to stay with you till your last breath. But the moment college ends and you land up in the real world full of responsibilities and tasks assigned to you with a deadline, you do not have energies left to give time to your relationships. The inflation is rising and your focus remains on only earning money to be able to beat this inflation and be in line with the MEHENGAAYI! And after getting married, the family responsibilities are enough for both- you and your friend to give yourselves third priority now after job and family.
Having Friends is necessary in life and they should be respected for whatever time they give you. Everyone in this busy life has lots of responsibility either at work or home and number of people to meet whom they have not seen in a long time. Even after all of this, if they have chosen to meet you out of everyone else, you should acknowledge their efforts too. I had never given such importance to friendship while I was studying but now when I sit lonely on that office desk trying to prove myself in every second that I stay there, I miss my friends who wanted to spend time with me when I didn't for my personal goals. I would like to take a moment on this Friendship Day to apologize to all of my friends who wanted to spend time with me but I didn't give them time which they expected from me. Today when I want to meet them, they are so busy with their life that they don't give me time. Yes, karma returns. But I would again like to gain something from this Friendship Day and so I request my friends to take some time and meet me. Your friend is shy and does not tell you that he wants to meet you. But please do understand my unspoken words.