1680th BLOG POST -->>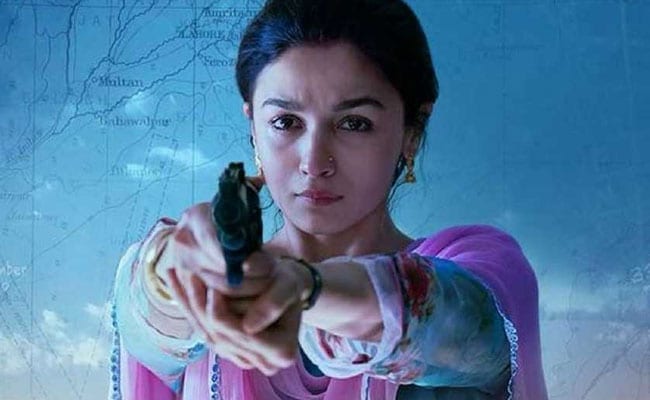 Bollywood is not very good in making thrillers is what I hear from people who are big movie buffs and watch movies across all languages and industries. As I am a desi person and not seen much movies outside Bollywood, I still feel that very few movies are able to excite you with its twists, turns and suspense. I recently watched "Raazi", the latest release of one of the most youngest and yet extremely talented actresses of our time on Amazon Prime and I must say, it is definitely one of the well-made movies of 2018. And it's already proven as the movie is in 100-crore club despite having no big star in it. Raazi is directed by Meghna Gulzar which is based on a novel written by Mr. Sikka belonging to Indian Navy.
When you hear that someone like Meghna Gulzar is making movie on such a serious subject, your expectations already rise for it and any goof-up can make you very critical about the whole project but fortunately, Gulzar has stood tall in this movie with her extremely wonderful screenplay which makes it interesting for the audience to sit and watch this movie and enjoy every detailing. The first half of the film is more about Alia's character to get trained for the risky task she has agreed to undertake. The second half of the movie is where the excitement and suspense starts building up with Alia's character, Sehmat, taking big risks to assure that all the information she gets from her in-laws is passed successfully to India. Though few of the scenes where she is able to get away with her doings are silly but yet, keeps you holding.
The movie is overall, a very well-executed project for which the whole team of Raazi should be praised. Alia Bhatt gives yet another stellar performance as Sehmat and speaks with her expressions most of the time. Vicky Kaushal player her husband is pitch-perfect and makes you fall in love with him. Ahlawat, playing Sehmat's trainer, is another performance that stands out. All the other supporting performances including Soni Razdan's give the movie a perfect casting which was needed to make the story look effective on the big screen. I wished only if the pre-climax was more catchy like the whole movie. I give this one 4 stars out of 5. Totally recommended for the spy-thriller genre lovers.