1611th BLOG POST -->>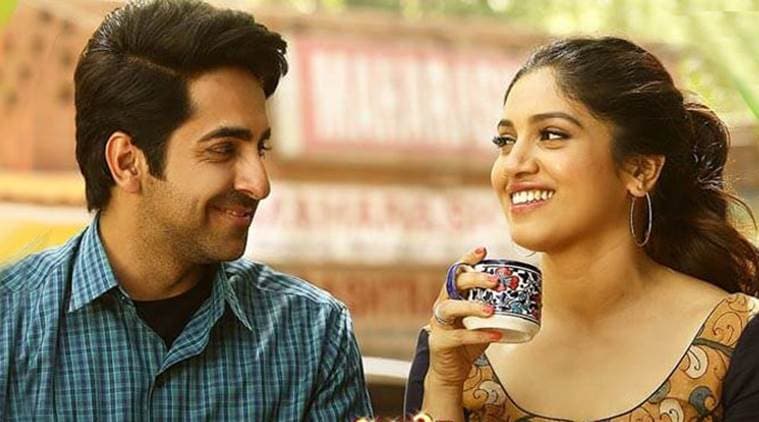 When was the last time you heard a Bollywood movie being made about something related to sex and didn't end up becoming a vulgar stuff or pure crass? Can't remember, right? Well, I don't remember a single movie except Vicky Donor where a subject has been treated with maturity and sense. After coming out of "Shubh Mangal Saavdhan" which is based upon the erectile dysfunction referred as gent's problem in the movie, I felt so good about the way in which the movie has been made making you, as viewer, proud of the fact that such a subject has been treated so respectfully and sympathetically.
The movie starts with how the boy is behind this girl who finally agrees to marry him. The parents also get involved and the love marriage is turned into arranged very appropriately. Just before few days of marriage, the girl finds about the erectile dysfunction problem with the boy and becomes serious about the issue. She wants him to get it treated while he is also wanting to do the same but finds it challenging as he feels that girl is compromising at her end and the families aren't supporting him the way he wished they would. This plot has been so convincingly dealt with that I felt after completing the movie that I could have watched it so easily with my parents. If that's what the director and dialogue writers have been able to do, then the movie has won somewhere.
Another great part of the movie is the conversation between the mother and the daughter. The kind of frank conversations shown in the movie between both the characters tells us a lot about the modern India where such stuffs can be shared so friendly between parents and daughter/son. Seema Pahwa, in the role of the frank mother, has hit a century in this movie. SMS would have been incomplete without her for sure. The climax isn't treated nicely which makes you feel dissatisfactory in the end. If only climax would have been closed down with the same effectiveness, this movie could have become an unforgettable movie of the contemporary cinema. Ayushmann Khurana has performed very well flawlessly. Bhumi Pednekar has acted in the same natural way as she does. All the other actors in the movie are terrific. Special mention to Brijendra Kala in the end! He is also hilarious in the movie. I give this movie 3.5 star out of 5. It is a laugh-riot.