1545th BLOG POST -->>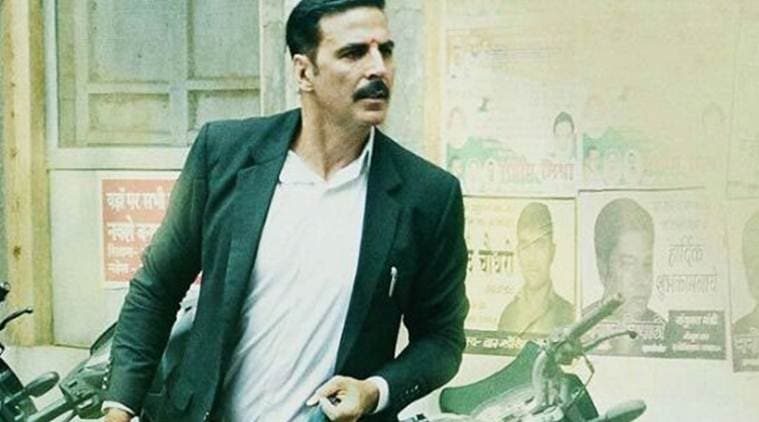 Jolly LLB was a great movie and I liked it a lot even though I didn't have many expectations before going for it. When I had read the news about Akshay Kumar signing for Jolly LLB Part 2, I was surprised as I couldn't believe that anyone else can do the part of Jolly as well as Arshad Warsi. Now, after watching the movie, I can very well say that though Akshay has delivered a great performance and made us both- laugh and cry but still I kept missing Arshad Warsi somewhere. Similarly, even though Annu Kapoor tried to give a terrific performance, I kept remembering Boman Irani who definitely did better than the Kapoor. Luckily, I enjoyed watching Saurabh Shukla again in the role of judge. He makes the audience go mad in laughter. He keeps the enthusiasm and comic of first part alive in this movie too.
Subhash Kapoor, as a director, has done well in this sequel. He has done enough to make you wait for the part 3 of the franchisee even though it is not as better as the first part. Well, this is the last time I will be saying this in the review! Right from the first scene, he assures that you will be hooked to the movie and wait for the next scene to appear. Every courtroom scene is so realistically built up that it makes you laugh more and more because you do not find such courtroom drama in any other Bollywood movie. The humor from Akshay and Annu takes a backside in the second half and the story moves towards seriousness; but Saurabh Shukla, as judge, keeps making statements in his funny accent that will keep making you giggle and laugh.
Talking about the performances, Akshay Kumar delivers his part very well. Whenever he wants to make you laugh and cry, he passes in the test successfully. Annu Kapoor and Kumud Mishra plays villain satisfactorily. Huma Qureshi has very little to do in the movie but it was already expected as the movie is all about courtroom drama. The best part of the movie is Saurabh Shukla and I can't stop talking about him. The dialogues are great in the movie though sometimes the Lucknow dialect looks forced. The songs are forgettable. The climax is very well filmed without any melodrama as such. Overall, this movie can be watched in theater for entertainment purpose. I give it 3 star out of 5.
ABHILASH RUHELA – VEERU!!!