1182nd BLOG POST -->>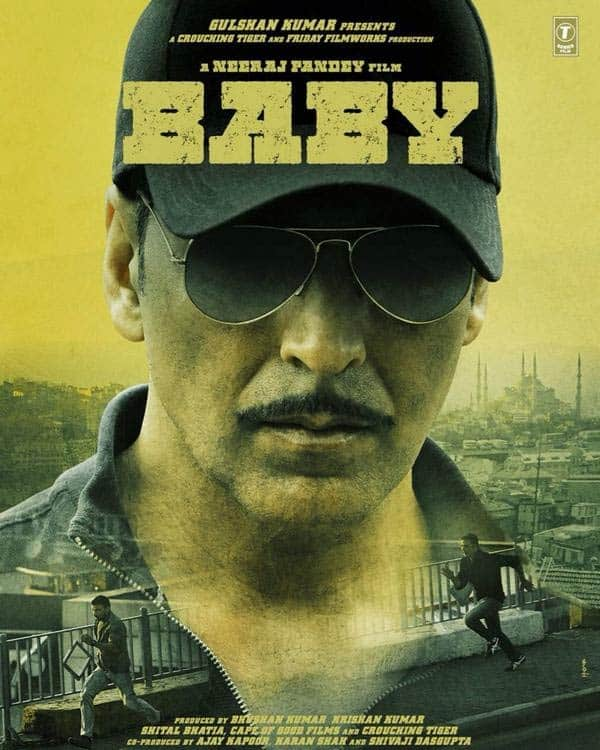 I am not into Hollywood movies hence I do not know at what level do they make movies and impress audience but as a Bollywood viewer, I know that not many good films release in our nation which you can really recommend. After watching BABY which has released just yesterday, I am very proud of being a Bollywood fan and I can always mention this movie whenever question about what Bollywood makes arises. I am still in hangover of the thriller Neeraj Pandey has created with such passion and hard-work. After A Wednesday and Special 26, it was hard to believe that he could ever surpass standards he created for himself but he does it with a huge margin. I am surely interested in watching all his movies that he directs and writes in future. I am a complete fan now. Well, a devotee indeed.
BABY can be easily rated as one of the best movies made on terrorism. Last month, PK was accused for hurting the feelings of Hindu and Baby can be targeted by Muslims as it has openly discussed how people following Islam gets easily indulged in terrorism. Well, let's leave this topic. Movie starts showing how Akshay Kumar is always on a mission for his country under a secret group named BABY which works for its nation and saves it from terrorists. If anyone from this group ever gets caught, country directly rejects to accept that the person belongs to India. The group is headed by Danny Denzongpa and it comprises of Rana Dugabatti, Taapsee, Anupam Kher along with Akshay Kumar. The role of terrorists are played by KK Menon, Sushant Singh, Rasheed Naz etc.
Though the first scene of the movie confuses you and for a moment you feel if on the name of thriller Neeraj Pandey is going to make fool of the audience and of course of himself but he proves our suspicion wrong with all the scenes that follows thereafter. He does not let you blink even once. A movie is successful when its second half turns out to be better than its solid first half. And Baby is exactly the same. The last 30 minutes are an absolute stunner for which I wish I can personally meet and tell Neeraj Pandey how incredible he is. I give him full marks for direction and I thank him wholeheartedly for giving us BABY.
Akshay Kumar does one of the best acting in the recent times and proves that when given a serious film, he is still the same Akshay Kumar we started adoring in 1990s. I wish he does the same kind of cinema for all the years he has to portray as the lead in big movies. Danny Denzongpa is another great performer in this movie who makes the scene better whenever he is a part of it. Murali Sharma has few scenes but he makes you laugh. Anupam Kher is in a cameo but he does incredible well and will be remembered whenever Baby will be talked about. The background score is powerful. Screenplay is perfect. Climax is epic. Movie is PERIOD!
BABY is entertaining, thrilling, captivating and impressive. If you miss it, you are losing the right to ever blame Bollywood for not producing excellent stuffs. I give the movie 4.5 stars out of 5.
Thanks.