1804th BLOG POST -->>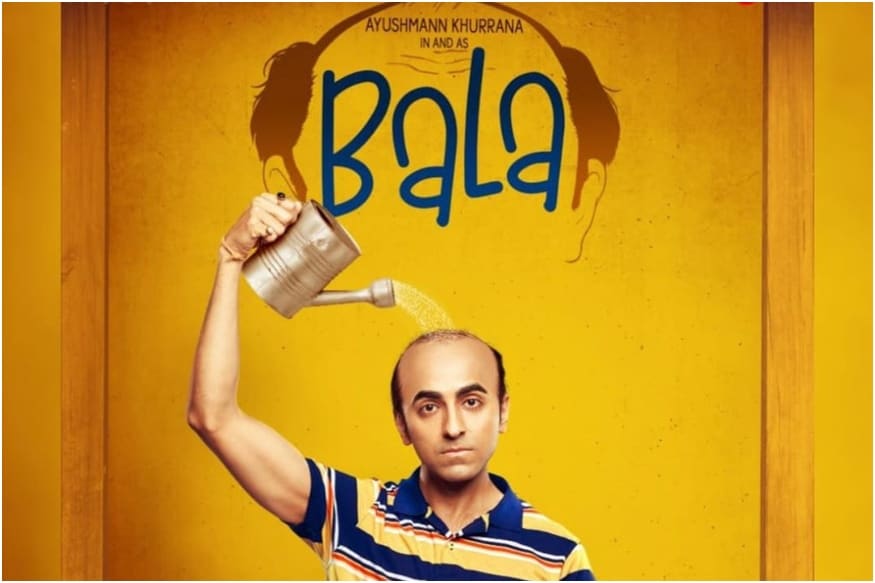 Just as everyone waits for Sallu Bhai's movies, Ayushmann Khurrana has become someone like him in his own world of genre where people are now waiting for his movies in every three months. His choice of movies is actually very bang-on since last 3-4 years and I am glad he survived in the industry even after initial 3-4 flops. I am just out after watching his latest flick named "Bala". Since the first teaser of Bala with the revelation of AK's look in the movie, I was very keen to watch it as I had already imagined what the movie would be like in my mind. Now that I have already seen it, I can say it was completely how I expected it to be.
All of us sometimes go through some physical issue which is generally solvable but when there is no solution to it, we become very conscious of our looks and personality every second. This has happened with me as I have bucktooth which always made me behave like an introvert where I didn't smile and laugh much always thinking of how I shall look. Because I gave it any consideration after my teenage years, I didn't think of putting braces as I felt the time is gone to do these repairing jobs in public. With time, my paunch has grown tremendously and even now, I suffer with nervousness whenever I have to attend a big client meeting or someone who has great personality.
Bala is the movie on the same topic. It is about the character who has lost most of his hair in his mid-20s itself and is very conscious about treating it. He tries everything right from applying oils to doing yoga to even applying gobar and semen of animals on his hair. In his vegetarian family, he brings eggs in home to apply on his head. Even after all of this when he realizes there is no option than wearing wig, he goes for the same and finally is able to impress a Tiktok star played by Yami Gautam. And from here starts the other segment of the story from where realization starts pouring into the character of Bala and most of it is because of the I-don-t-give-a-damn attitude of his childhood friend, Latika, played by Bhumi Pednekar, who is dark-skinned. She believes in being confident in whichever way you are rather than trying to change yourself because of what society thinks about you. This is basically the message also behind the story that this movie drives.
The movie is very entertaining with funny dialogues, humorous sequences and all the characters complementing each other. Even when the story of the movie doesn't move fast at times, the comic quotient keeps it alive. Talking about the performances, Ayushmann has once again proved why he deserves something like National award. He does mimicry of actors and the way he expresses his pain on his face whenever he thinks about his condition is paisa-vasool. Bhumi's character is one of the important but is not very well treated in the script; also her dark-skinned avatar is not acceptable as it looks artificial throughout the movie- yet she tried her best to keep her performance relevant in the movie. Yami Gautam has done a wonderful job here where even she is able to provide the entertainment quotient in the movie. She plays this small-town girl with Internet fame very perfectly. All the other important performances of Saurabh Shukla, Javed Jaffery, Dheerendra and Abhishek Banerjee are also spot-on.
Overall, this movie is what the Indian audiences would love watching as it has everything that we wait for. I give this movie 4 stars out of 5 for being such a loving and non-preachy thing and yet ending up spreading the message it intended to.